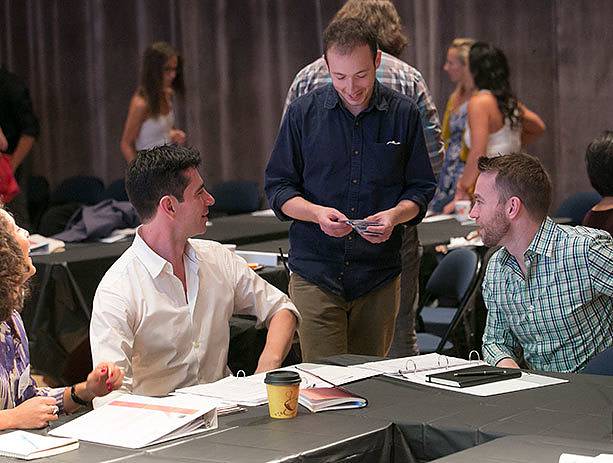 2015-16 BAM Professional Development Program
Tuesday, June 16, 2015
11 – 12PM
BAM invites Brooklyn-based 501©(3) arts organizations to apply to the 2015-16 cycle.
The BAM Professional Development Program provides professional development training and deeply discounted theater and rehearsal studio rental to an annual selection of Brooklyn-based nonprofit arts organizations. The 2015-16 cycle is presented by BAM in collaboration with Creative Capital and strives to help selected organizations expand their skill base and build the foundations necessary for long-term success. The BAM PDP began in 2011 in collaboration with the DeVos Institute of Arts Management. To date, thirty-three organizations have taken part in the program.
All prospective applicants must attend an information session.
Information Sessions
Wed, Jun 10: 6:30—7:30pm
BAM Fisher (Hillman Studio)
321 Ashland Pl
RSVP by Jun 8
Tues, Jun 16: 11:00am—12:00pm
Online webchat
Further instructions for logging on will be sent to those RSVPed
RSVP by Jun 11
Questions? BAMpdp@bam.org
Special funding provided by:
Brooklyn Community Foundation Arts Access Fund
The New York Community Trust
Additional major support:
The Achelis Foundation
Altman Foundation
Booth Ferris Foundation
Ford Foundation
Goldman Sachs Gives at the recommendation of Anne Hubbard & Harvey Schwartz
The Leona M. & Harry B. Helmsley Charitable Trust
National Endowment for the Arts
The Rockefeller Foundation New York City Cultural Innovation Fund
Organized by
a4 - Network Admin