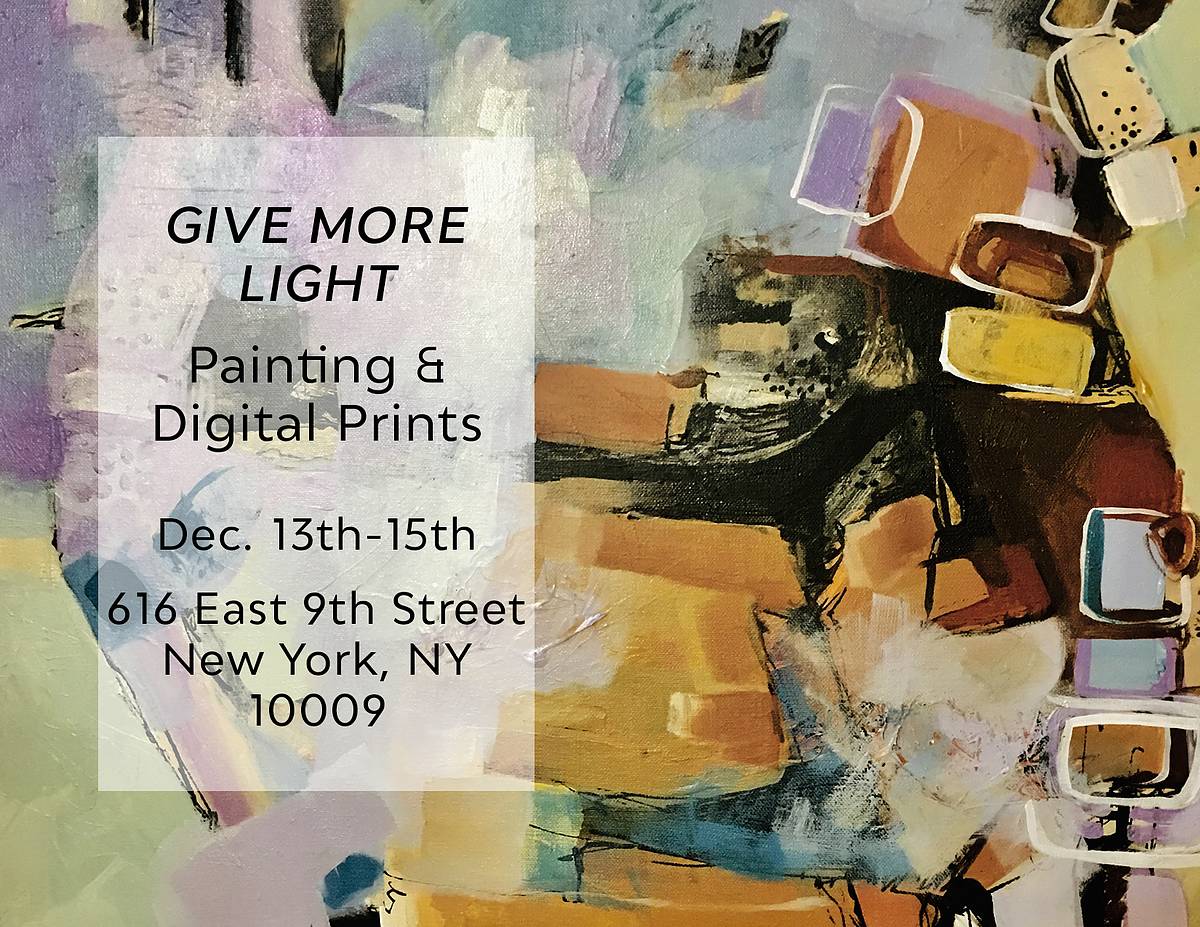 Exhibition
Year-End New Work Exhibition
December 13 – December 15, 2019
4:30 – 6PM
Orenda Art Works is pleased to announce its Year-End New Work Exhibition: Give More Light.
Give More Light is a multimedia exhibition of mixed media painting and digital prints. Each utilizing the energy of light in its own way, these works illuminate one of the simplest and most vital elements of life.
Orenda Art Works is a NYC based arts community dedicated to promoting the production and appreciation of art. Visit us to learn more about events, projects, and how you can become more engaged with your local arts scene.