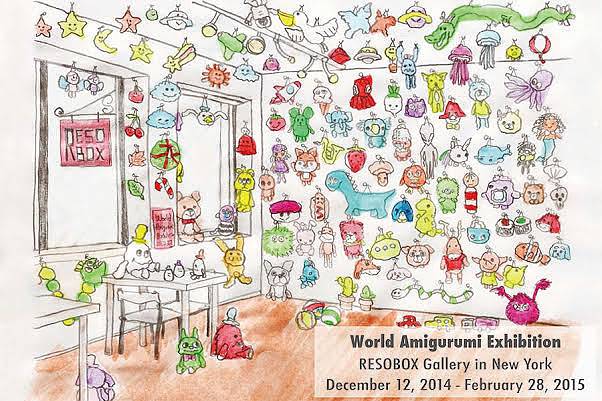 World Amigurumi Exhibition
Friday, December 12, 2014
7 – 10PM
World Amigurumi Exhibition
Opening Reception: Friday, December 12, 2014, 7:00 – 10:00 P.M.
Please RSVP to info@resobox.com
Exhibition Duration: December 12, 2014 – February 28, 2015
Exhibit Overview
Beginning December 12, 2014, Resobox Gallery will be exhibiting 2,500 amigurumi contributed by over 120 artists from 30 different countries.Resobox Gallery wants to turn the space into an "amigurumi room", filled to the brim with cuddly and cute handmade creatures. This is a unique exhibition in that it's not highlighting an individual artist, but a concept. The concept, amigurumi, is a culture that began in Japan, but is now cherished by crocheters and knitters all over the world. Resobox Gallery was so inspired by the amount of amigurumi artists out there that they decided to embark on a journey to create an exhibition showcasing the united, global love of this cute craft.
Organized by
Resobox
Contact
info@resobox.com