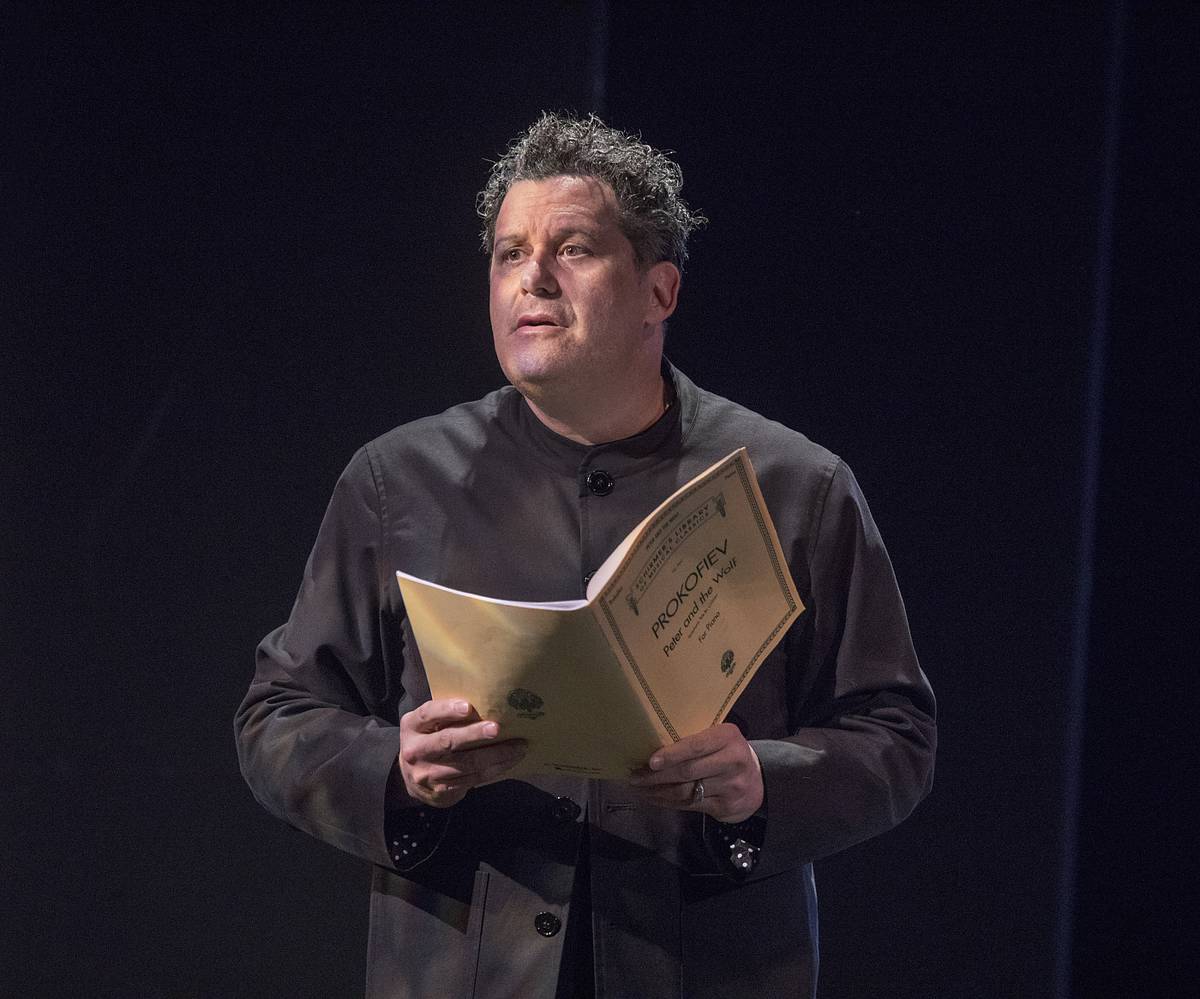 Works and Process at the Guggenheim presents Peter and the Wolf
December 2 – December 10, 2017
2:30 – 6:30PM
Works & Process at the Guggenheim presents Sergei Prokofiev's charming children's classic Peter & the Wolf, "a new holiday tradition," said The New York Times.
Isaac Mizrahi directs, designs, and narrates Sergei Prokofiev's charming children's classicas Brad Lubmanconducts Ensemble Signaland a cast performschoreography by John Heginbotham, bringing the 30-minutestory to life for the young and young at heart.
Performances: Saturdays and Sundays at 2:30 and 4pm; and Friday, December 8 at 6:30pm. For children 5 and up. Enter via the ramp at 88th Street and Fifth Avenue.
"Isaac Mizrahi…(is) a natural story teller with musical instincts and vivacious wit." -The New York Times
ABOUT PETER & THE WOLF
In 1936, Sergei Prokofiev was commissioned to write a light-hearted piece for children that would introduce the instruments and sounds of the orchestra. He was given a libretto, but he didn't like it, so he came up with a new story. The music was completed in a week. Peter & the Wolf was the result, and it is a work still loved by children and adults. The story tells how Peter, against his grandfather's will, opens the park gate, ventures into the big green meadow, and ultimately manages to liberate the City from the scary wolf. Peter captures the wolf with the help of a bird, his friend, and hands him over to the hunter, with a specific request: to take the wolf to the zoo. Each character in the story is represented by an instrument. The narrator reads the story between the musical sections.
Peter - strings
Grandfather - bassoon
Duck - oboe
Hunter - timpani
Bird - flute
Cat - clarinet
Wolf - french horn
TICKETS & VENUE
$40, $35 Guggenheim Members and Friends of Works & Process
Premium front row ticketing $100, $95 Friends of Works & Process and Guggenheim members
Box Office (212) 423-3575 or worksandprocess.org
Solomon R. Guggenheim Museum Rotunda
1071 Fifth Avenue, New York
Lead funding for Works & Process is provided by The Florence Gould Foundation, The Christian Humann Foundation, Mertz-Gilmore Foundation, Stavros Niarchos Foundation, Rockefeller Brothers Fund, Caroline M. Sharp and Evelyn Sharp Foundation with public funds from the New York City Department of Cultural Affairs in partnership with the City Council.
Organized by
Michelle Tabnick Communications
Contact
chris@michelletabnickpr.com