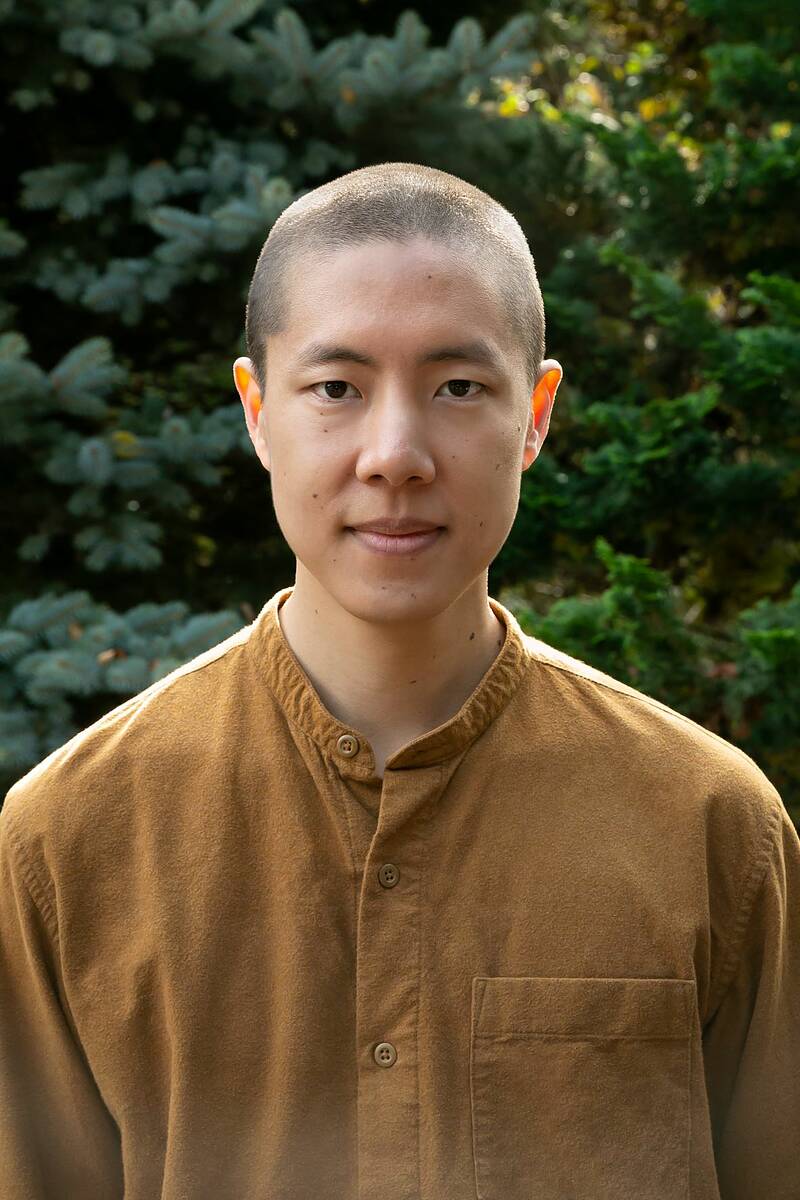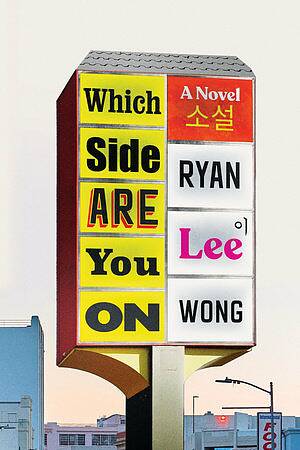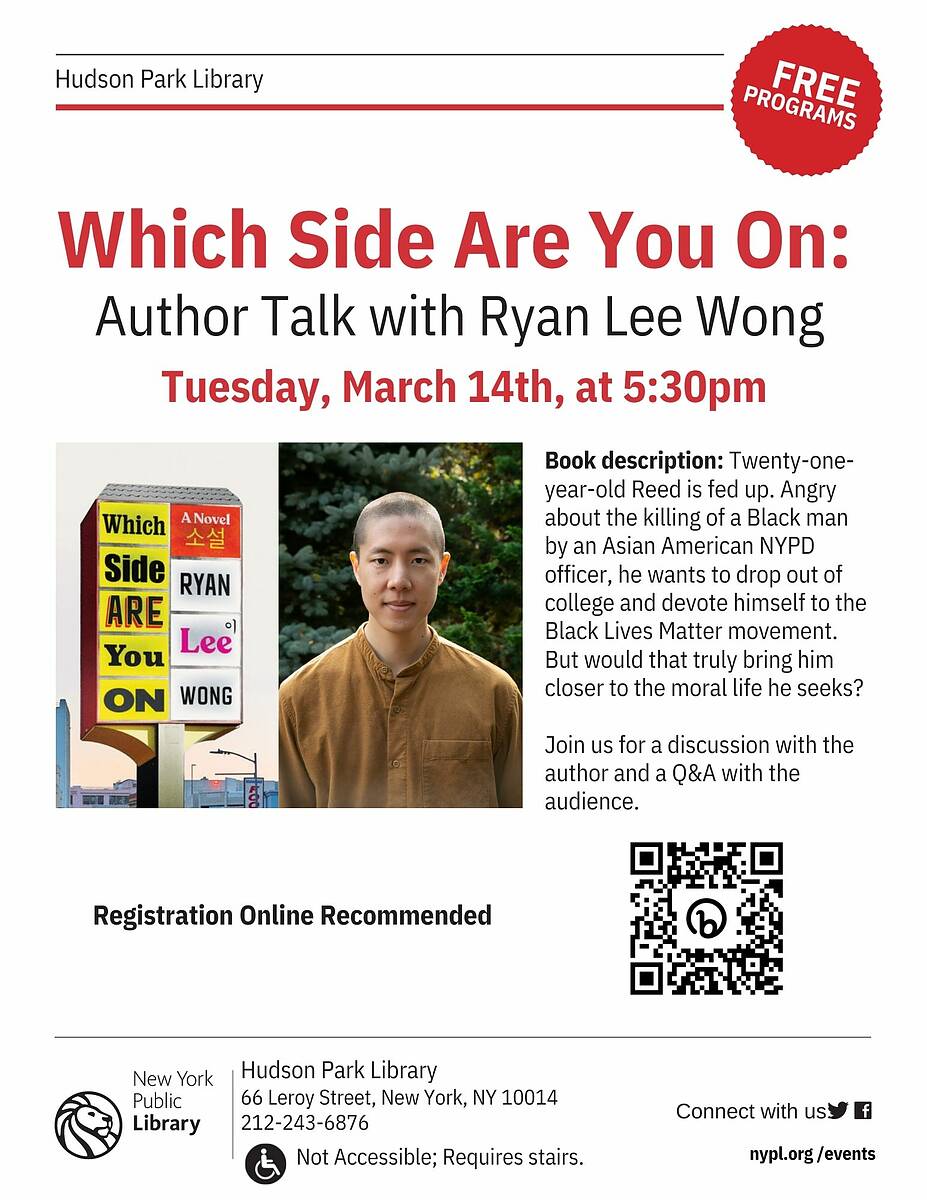 Panel Discussion/Talk
Which Side Are You On: Author Talk with Ryan Lee Wong
Tuesday, March 14, 2023
5:30 – 6:30PM
This event will be held in-person at Hudson Park Library.
Join us for a discussion and Q&A with the author of Which Side Are You On, a 2023 PEN America/Hemingway Award for Debut Novel finalist and searing exploration of activism, cross-racial solidarity, and family.
Book description: Twenty-one-year-old Reed is fed up. Angry about the killing of a Black man by an Asian American NYPD officer, he wants to drop out of college and devote himself to the Black Lives Matter movement. But would that truly bring him closer to the moral life he seeks?
In a series of intimate, charged conversations, his mother—once the leader of a Korean-Black coalition—demands that he rethink his outrage, and along with it, what it means to be an organizer, a student, an ally, an American, and a son. As Reed zips around his hometown of Los Angeles with his mother, searching and questioning, he faces a revelation that will change everything.
Event: There will be a discussion between the author and a moderator and then time for questions from the audience.
Registration online highly recommended.
ABOUT THE AUTHOR
Ryan Lee Wong is the author of the novel Which Side Are You On. He was born and raised in Los Angeles, lived for two years at Ancestral Heart Zen Temple, and currently lives in Brooklyn, where he is the administrative director of Brooklyn Zen Center. Previously, he served as program director for the Asian American Writers' Workshop and managing director of Kundiman.