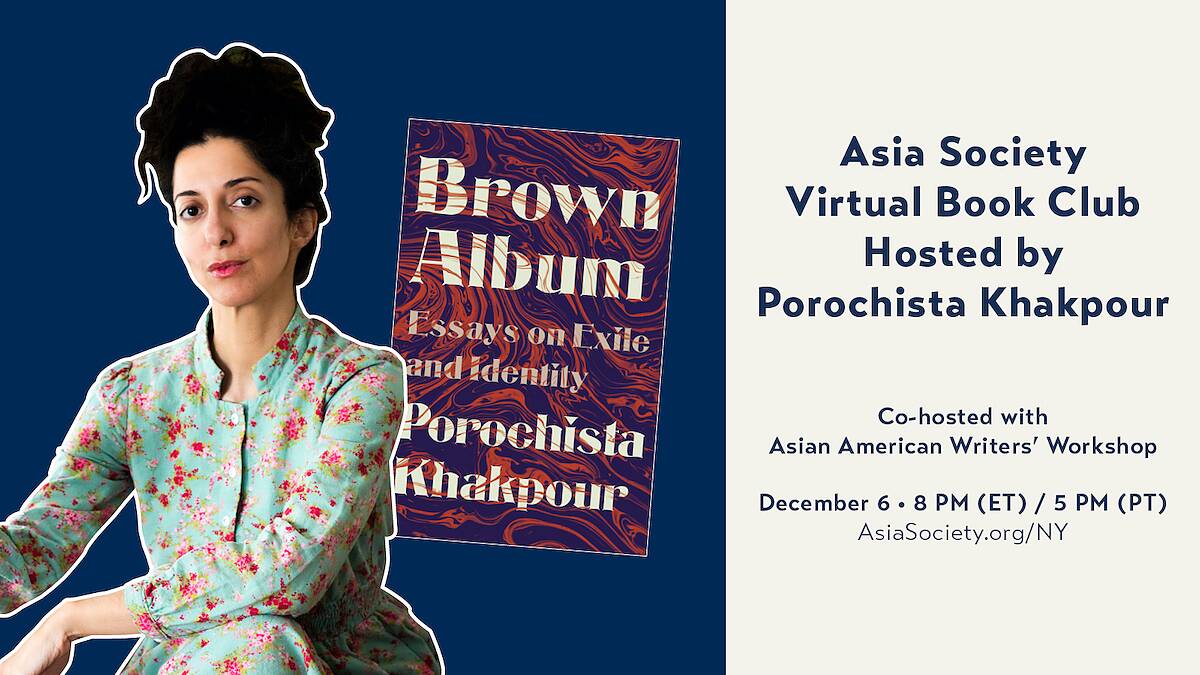 Panel Discussion/Talk
Virtual Book Club: Brown Album With Porochista Khakpour
Monday, December 6, 2021
8 – 9:30PM
Join us for a virtual book club led by author Porochista Khakpour to discuss her book Brown Album. From the much-acclaimed novelist and essayist, this beautifully rendered, poignant collection of personal essays chronicles immigrant and Iranian-American life in our contemporary moment.
Gather with others online to reflect, discuss, and connect after diving into Brown Album. We will start with an introduction from book club host Khakpour, followed by discussion in smaller groups of book club participants. Finally, all are invited to join in conversation and Q&A with Khakpour moderated by author Hooman Majd. Our book club provides a welcoming virtual space for authentic and humanizing connections, including meaningful and fun conversations, and the opportunity to meet others with shared interests. Please feel free to join even if you haven't read the entire book.
This event is co-hosted with The Asian American Writers' Workshop (AAWW) and is presented in partnership with Asia Society Northern California and Asia Society Southern California.
Our book club partners include Asia Art Archive in America, Asian American Arts Alliance, and Mizna.