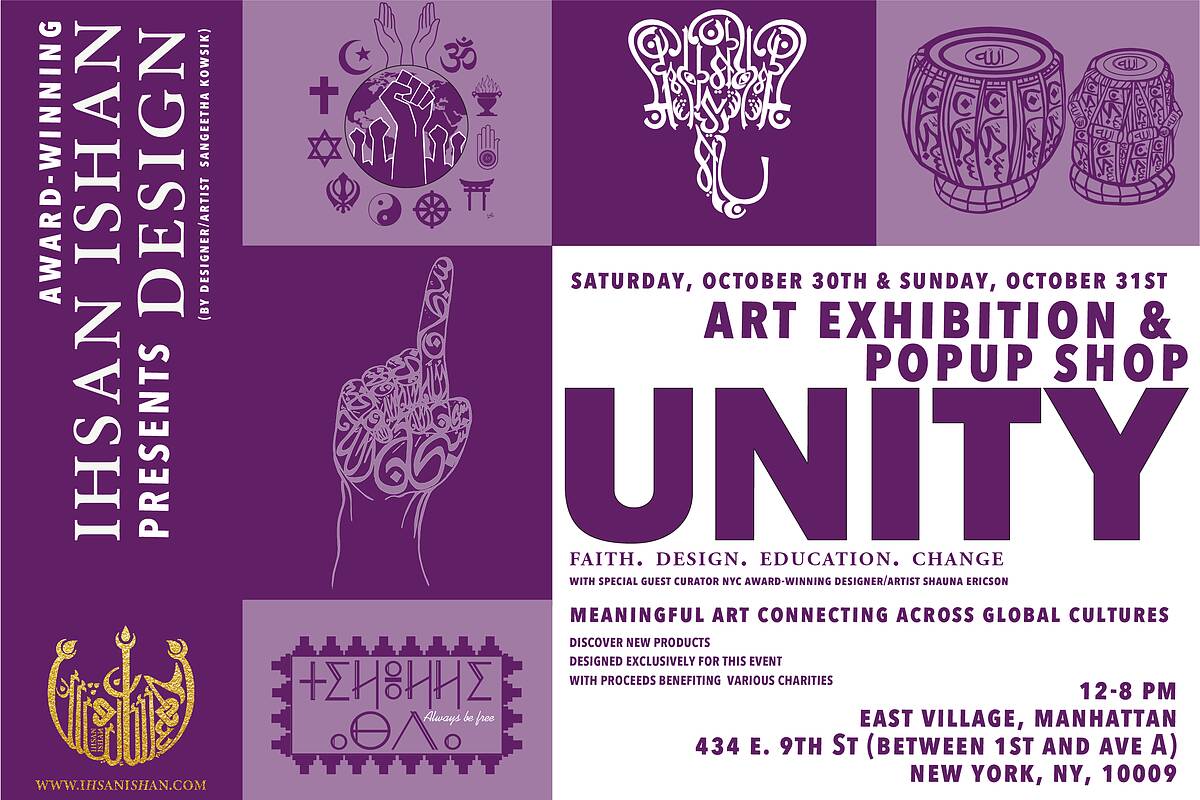 City Artist Corps
Unity: Art Exhibition & Pop Up
October 30 – October 31, 2021
12 – 8PM
Saturday, October 30th & Sunday, Oct 31st - 12-8pm
Unity: Meaningful Art Connecting across global cultures by Award-winning design studio IhsanIshan Design (by designer/artist Sangeetha Kowsik)
Art Exhibition & Popup Shop with special guest curator Nyc Award-winning designer/artist Shauna Ericson
Faith. Fashion. Design. Education. Activism. Change.
I believe that art and design are the way to bring together diverse communities. It is a way to heal past traumas, phobias, fight stereotypes, etc. I believe in amplifying positive interconnected stories between global cultures. My mission is to engage all people/communities interested in knowing about the diversity of this world. All designs/products have a meaningful and powerful message/concept behind them to educate, start conversations, fight negative stereotypes, end racism by showcasing unique, positive/interconnected/uplifting stories, highlighting shared traditions, to build a more understanding, harmonious, compassionate, just world and global change in thinking. –––Sangeetha Kowsik (Founder/Creator IhsanIshan Design)
Discover New Products designed exclusively for this event with proceeds benefiting various charities.