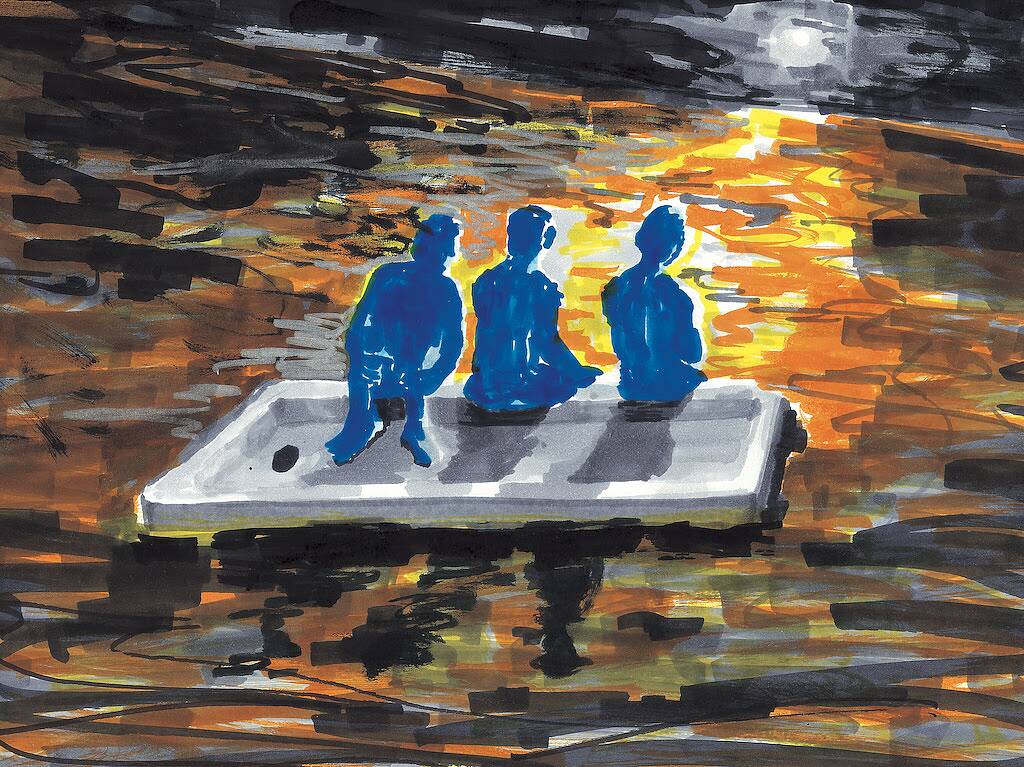 Performance
Undoing Exhibition
Friday, February 17, 2023
6 – 8PM
To mark the final day of Water Works, ISCP will host performances in the exhibition space by HaeAhn Woo Kwon and artist duo Ka Yan and Mountain.
The evening will begin with HaeAhn Woo Kwon adopting her piece It Gives Skin (2022), on view at the gallery. The fiberglass shower base sculpture will be used as a palimpsest for a text titled "Undoing Exhibition."
Physically repositioned in the exhibition space, the sculpture will become a support structure for sound artists, Ka Yan and Mountain. They will present a sound bath with crystal singing bowls, and a poem as incantatory meditation, drawing from strategies of Reiki transmission (universal energy). According to the artist duo, "The mix of high vibrational sonic experiences will activate the water within us at a cellular level, assisting in a realignment of the atomic joy accessible to all."
Together, the performances reflect the exhibition themes of cleansing and ritual, asking what it means to feel clean as physical, spiritual, and mental modes of being.
Water Works is a group exhibition in the second-floor gallery curated by Danielle Wu that brings together six artists who turn to the washroom as an aesthetic resource: Hana Al-Saadi, Laurie Kang, Ajay Kurian, Mia Raadik, Pauline Shaw, and HaeAhn Woo Kwon.