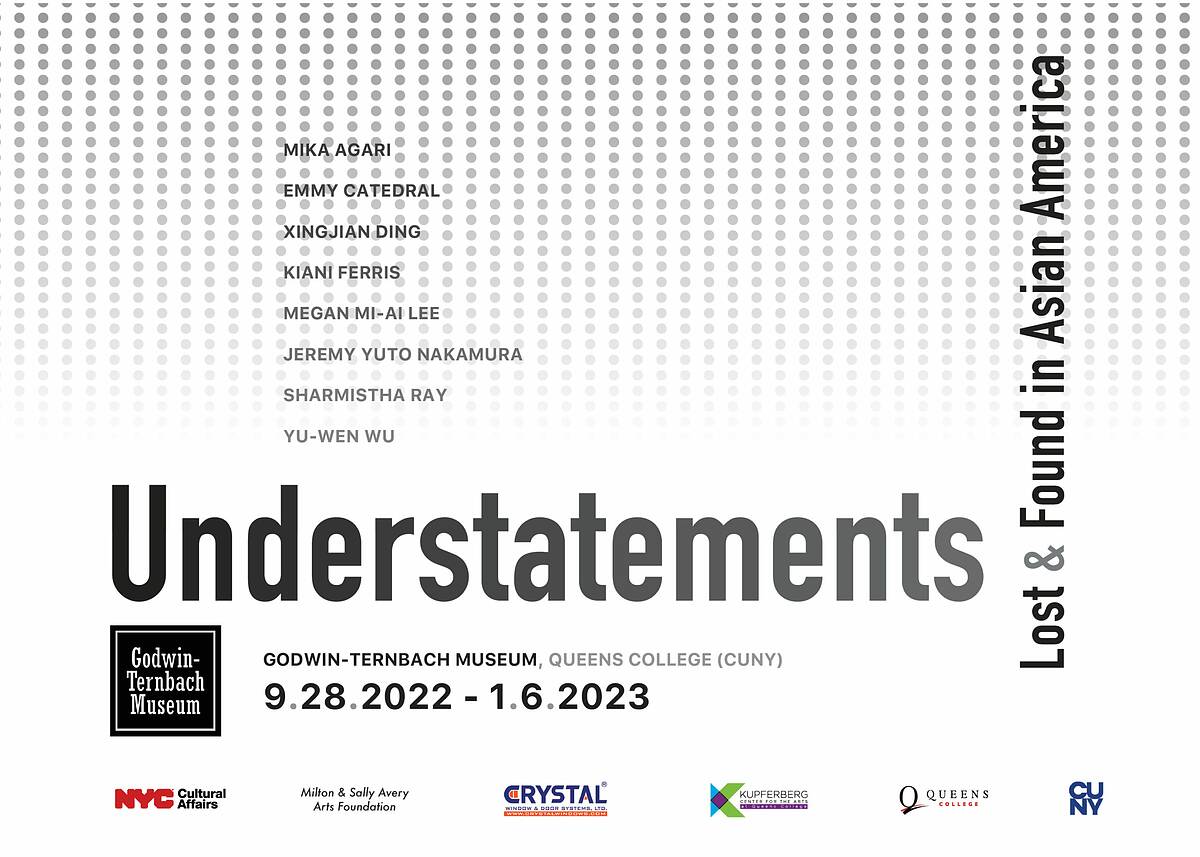 Exhibition
Understatements: Lost & Found in Asian America
September 28, 2022 – January 6, 2023
12AM
"What is Asian American art?" Generations of artists, art historians and curators have puzzled over this question. In her book Minor Feelings, the poet Cathy Hong Park considers how Asian American subjectivity is shrouded in shame, inferiority, and invisibility, a far cry from the lofty goals of empowerment that revolutionaries had in mind when they dreamed up the term "Asian American" in the late 1960s. During the multicultural era of the 80s and 90s, when racial diversity went mainstream, artists monumentalized biography, family history and identity politics in an urgent struggle to be visible and to define the contours and nuances of an Asian American experience.
In contrast, the artists included in Understatements propose a daily practice of intimate gestures to confront similar negotiations of the world. Experimenting in various media and processes, their work grows out of wandering, restless energies that coalesce in small-scaled objects and actions.They encourage close, slow readings–getting lost in order to find new ways out.
Understatements: Lost and Found in Asian America has been organized by Herb Tam, Curator and Director of Exhibitions at the Museum of Chinese in America.
This exhibition is an initiative of the Queens College School of Arts and made possible by a generous grant from The Thomas Chen Family/Crystal Windows Endowment. Additional support is provided by the Milton & Sally Avery Arts Foundation, Kupferberg Center for the Arts, and Queens College, CUNY. This exhibition is supported, in part, by public funds from the NYC Department of Cultural Affairs in partnership with the NY City Council.
All programs in conjunction with the exhibition are free and open to students and the public.