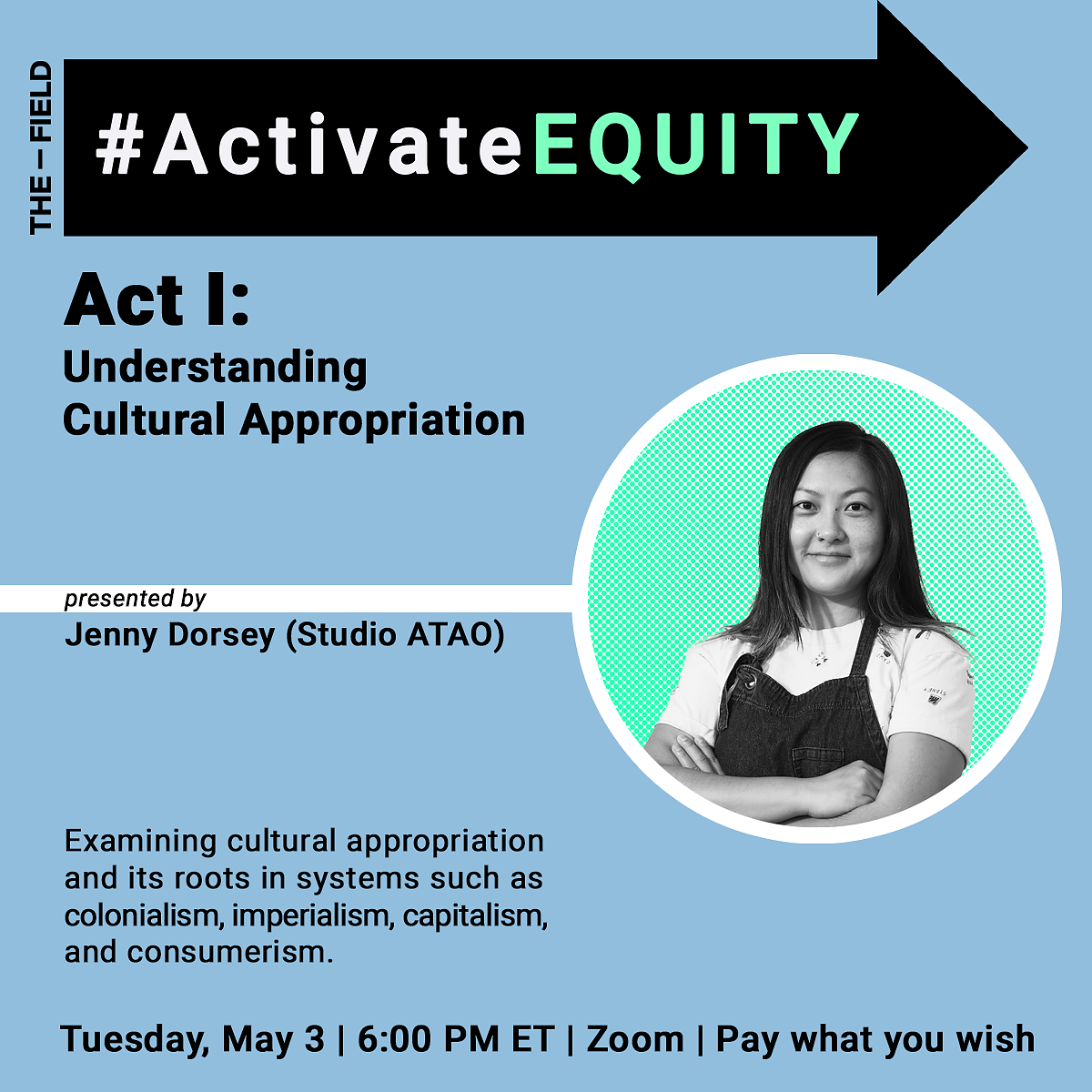 Study/Discussion Group
Understanding Cultural Appropriation with Jenny Dorsey (Studio ATAO)
Tuesday, May 3, 2022
6 – 7:30PM
This is ACT I of The Field's 2022 Activate Equity series.
During this 90-minute session, participants will examine the words cultural appropriation and its roots in systems such as colonialism, imperialism, capitalism, and consumerism, discuss and analyze the familiar arguments defending cultural appropriation. Additionally, a case study in the food industry will be utilized to better understand how to address and combat cultural appropriation
Jenny Dorsey is a professional chef, author, and speaker working at the intersection of food and social justice. She leads a nonprofit community think tank named Studio ATAO, and runs her own culinary consulting business. Jenny has written for outlets such as Washington Post, VICE, Eater, and Food & Wine and often speaks on the politics of food.
ASL Interpretation will be provided. Please download the latest version of Zoom so that you may utilize the live captioning option. Please send any questions you may have to Program Associate Natalie Mármol at natalie@thefield.org.
This event will last approx 1 hour and 30 minutes.
Pay-what-you wish
Registration for this event closes May 3rd, at 4:00 PM ET.