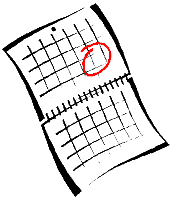 TRU Writer-Director Communications Lab
Saturday, August 11, 2018
All Day
Theater Resources Unlimited (TRU) announces Writer-Director Communications Lab on Saturday, August 11, 2018 from 10am-6pm at Studios 353, 353 W. 48th Street, Studio B (basement). Registration is $75 for TRU members ($85 for non-members), $30 for an additional collaborator (writer), and registration for TRU Member observers is $30 ($40 for non-members). Writers must be accepted before purchasing a spot.
This is an amazing opportunity for directors and writers to meet, and hone their ability to talk productively with each other! We are honored that feedback will be given by commercial producers Ken Waissman (original Grease, Agnes of God, Torch Song Trilogy, Josephine) and Ric Wanetik, senior advisor for America to the Royal Shakespeare Company (RSC), Tony nominated producer for Anna Deveare Smith's Twilight Los Angeles: 1992, Broadway's Marlene, Off-Broadway's Jolson and Company. TRU executive director Bob Ost will facilitate the day.
Writers may download the submission form at https://truonline.org/events/communications-lab-2018/ -deadline for writer submissions is Wednesday, August 1. Email to TRUnltd@aol.com with "Writer Lab Submission" in your subject line.
Directors may send an email to TRUnltd@aol.com to inquire about availability, and include your resume. Right now the slots are filled, but it is always possible that someone might dropout.
Organized by
Michelle Tabnick Communications