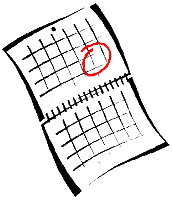 TRU Voices New Musicals Reading Series
January 23 – January 30, 2017
7PM
Theater Resources Unlimited (TRU) announces the TRU Voices New Musicals Reading Series, on January 23 & 30 at 7pm at St. Luke's Theatre, 308 W. 46th Street, NYC 10036. A "Dollars and Sense" talkback on the future development of the presented works will be held after each performance. Admission is free. Please RSVP at least a day in advance (or much sooner) by calling 212/714-7628, or e-mailing TRUMusicals2017@gmail.com
The purpose of the series is to help develop new musicals, help producers develop the skills needed to produce new works, and foster the producer-writer relationship for future development beyond our series. Each reading will be followed by a "Dollars and Sense" panel discussion with prominent New York producers, general managers and artistic directors focusing on potential venues, marketing and budgeting of the works presented. Shows that have been optioned for future development from this industry-focused series include My Life Is a Musical, Volleygirls, The Forgetting Curve, Echoes of Octavia, The Hummingbirds, Pied a Terre and The Great American Trailer Park Musical.
"The series is also a great opportunity for us to offer members of our Producer Development and Mentorship Program hands-on experience to complement their year-long educational training," adds TRU president Bob Ost. "Producer Jesse B. Langston of Question 1 is a graduate of the program who brought on current member, Yoni Vendriger, as associate producer. Sam Strum of Dumb Luck brought on Dan Irwin, currently a member of the PDMP Master Class to assist."
TRU Voices New Musicals Reading Series finalists that are scheduled for readings are Question 1 by Chris Reza and Dumb Luck by RC Staab and Michael Sansonia.
Tags
Organized by
Michelle Tabnick Communications
Contact
TRUMusicals2017@gmail.com