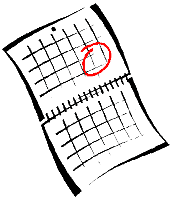 TRU presents September TRU Panel: An Introduction to TRU: 
Free-for-Everyone Seasonal Kick-off 
plus Networking Meet-and-Greet
Tuesday, September 23, 2014
7 – 9:30PM
Theater Resources Unlimited (TRU) presents the September panel, An Introduction to TRU:
Free-for-Everyone Seasonal Kick-off plus Networking Meet-and-Greet on Tuesday, September 23, 2014 at 7:30pm at The Players Theatre, 115 MacDougal Street, Mainstage Theatre, NYC. Doors open at 7pm for networking and refreshments, presentations and roundtable introductions start at 7:30pm (come prepared with your best half-minute summary of who you are, and what you need).
Meet the program directors and illustrious board members of Theater Resources Unlimited, including producer Michael Alden (Disgraced, Becoming Dr. Ruth, Bridge & Tunnel, Grey Gardens, Bat Boy; director of the Producer Development program), TRU co-founder and vice-president Cheryl L. Davis, Esq., investor Neil Danoff (Bridges of Madison County, All the Way, Matilda, Spring Awakening), producer/videographer Jeremy Handelman (F@#king Up Everything, Whites Lies, The King's Speech on stage), producer Patricia Klausner (Shotgun Productions; Scottsboro Boys, Pippin, The Trip to Bountiful; director of the Producer Development program), producer Molly Morris (My Life Is a Musical, PopUpTheatrics) of YPAC, producer Tom Polum (The Toxic Avenger, Dirty Rotten Scoundrels, All Shook Up), producer Cheryl Wiesenfeld (Rocky, All the Way, Vanya & Sonia & Masha & Spike, The Gershwin's Porgy & Bess, Legally Blonde, The Exonerated, Elaine Stritch: At Liberty),
Also hear presentations from a trio of TRU professionals who offer free consultations to TRU members: attorney Eric Goldman (offering free mediation services and counsel), financial advisor Bailie Slevin (board liaison to TRU's Young Patrons & Artists Circle, offering free financial consultations), and entertainment industry creative consultant and career coach Joanne Zippel (offering free career consultations).
Learn about TRU's programs, including the Producer Development & Mentorship Program, the TRU Voices Reading Series, Mediation Techniques workshop, Actor Speed Dates and Workshops, TRU's popular Writer-Producer Speed Date, Director-Writer Communications Lab, the new How to Write a Musical That Works workshop and more. Meet TRU's newly formed Young Patrons & Artists Circle (YPAC), and learn if you are eligible to join them. Come with questions.
Admission is free for everyone (these panels are usually $12 for non-members). Please RSVP at least a day in advance (or much sooner) for reservations: 212/714-7628; or e-mail TRUStaff1@gmail.com.
Built in 1907 and converted into a theatre in the late 1940's, the Players Theatre, host of the monthly TRU panels, has been a jewel in the midst of beautiful Greenwich Village, serving as a magnet for performing artists and their audiences. The mainstage theatre has been home to such long run productions as An Evening with Quentin Crisp, Psycho Beach Party and Ruthless starring an 8 year old Brittany Spears, Natalie Portman and Legally Blonde the Musical's Laura Bell Bundy. The Steve & Marie Sgouros Theatre, a 60-seat loft space on the 3rd floor offers an intimate home for TRU's panels, as well as a range of new works. For more information, please visit www.theplayerstheatre.com.
Tags
Organized by
Michelle Tabnick Communications
Contact
TRUStaff1@gmail.com