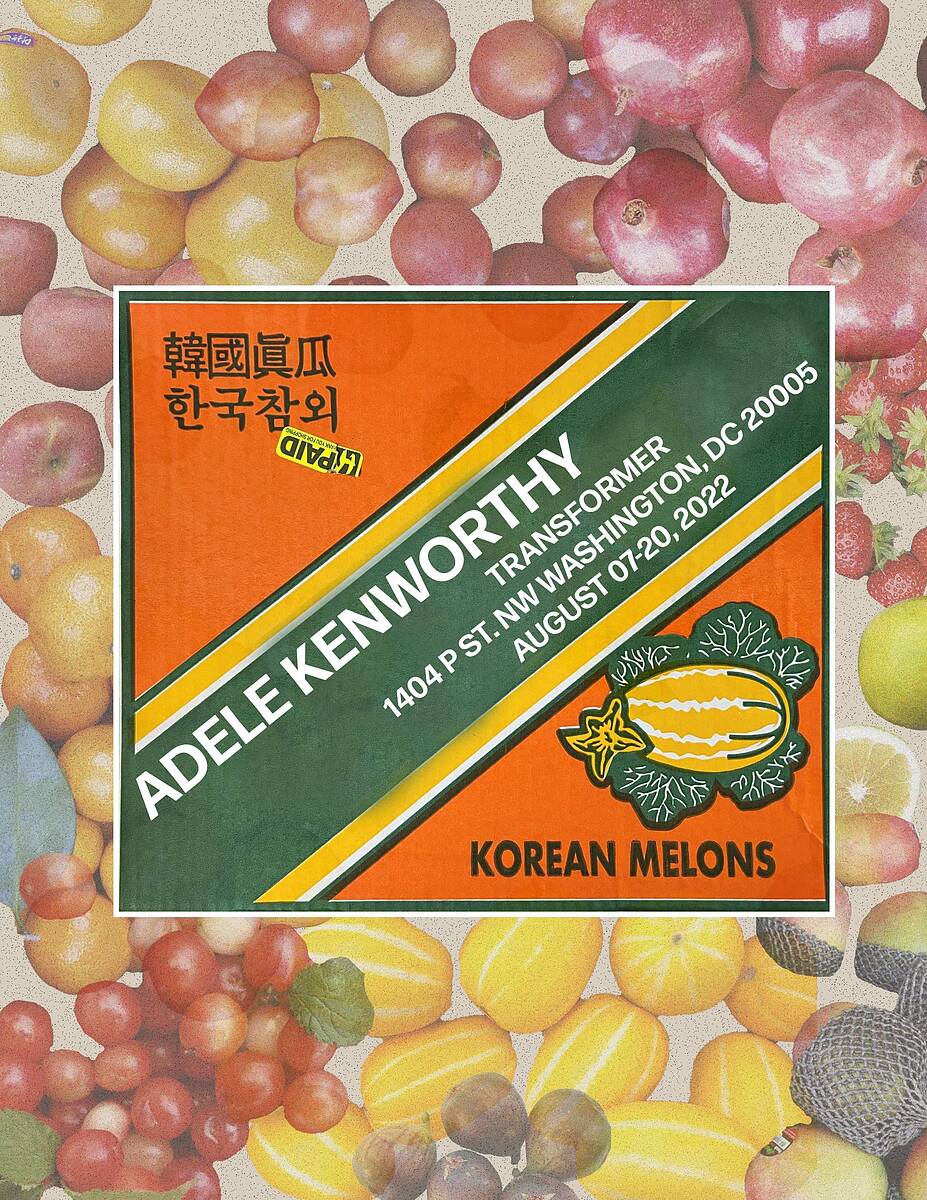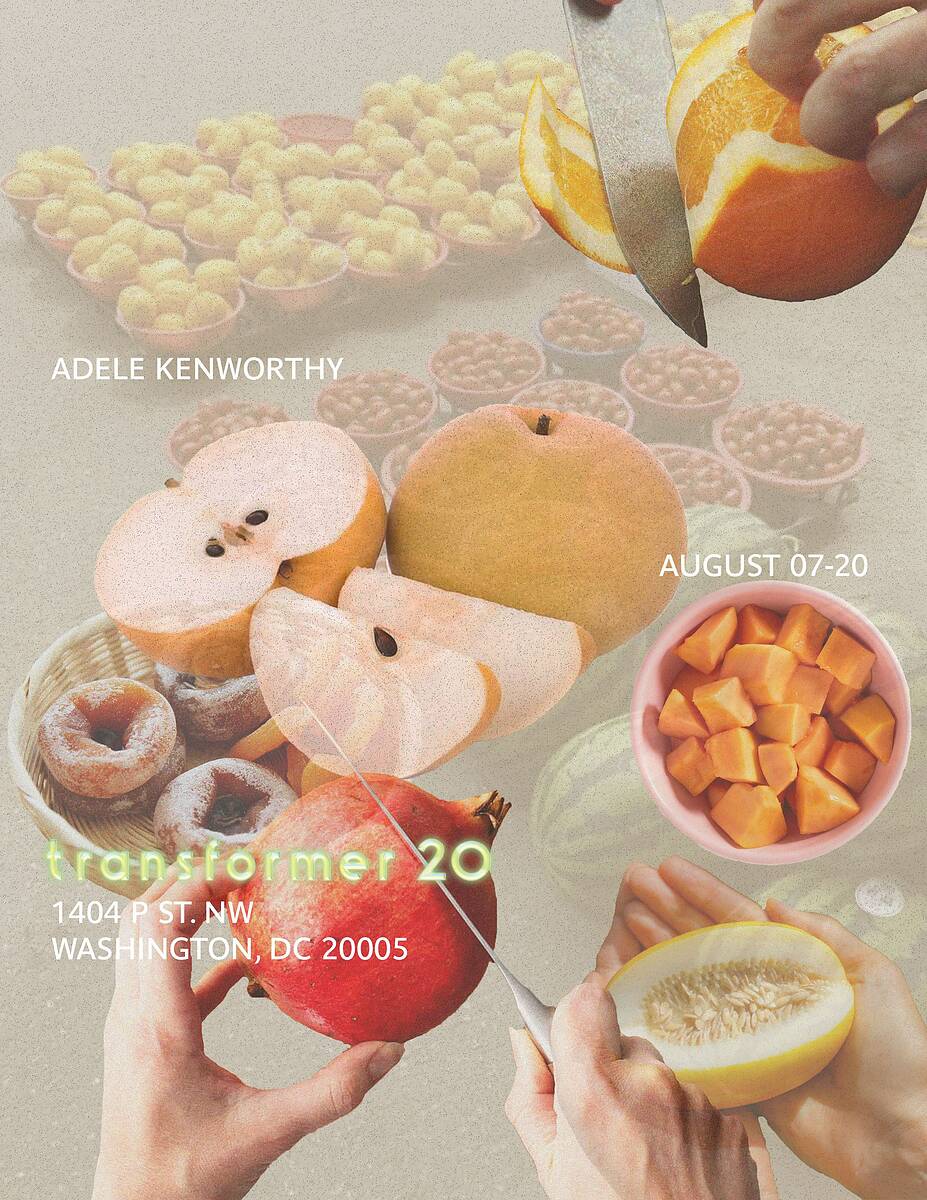 Exhibition
to carry within us an orchard | Adele Kenworthy Exhibition
August 10 – August 20, 2022
1 – 6PM
what is the first taste you can remember?
'to carry within us an orchard,' a line from Li Young Lee's From Blossoms, is a poem that celebrates community at every point of connection. As a first generation American with immigrant parents – in all the language and cultural divides that separated us – this exhibition explores the embodied gestures and rituals of care that fill the silences between us. In this space of transnational cultural memory, as a femme presenting Asian American, Kenworthy brings cut fruit to Transformer as an intervention in this country's landscape of care as a commodity.
As part of the exhibition Kenworthy will be personally cutting fruit for any passersby who would like a fruit cut for them, and hosting cut fruit circles for Asian American women and femme artists and care workers based in the DC/Baltimore area.
Exhibition dates are from August 10-20, 2022 as part of Transformer's 19th year in their Exercises for Emerging Artists Program.
ABOUT THE ARTIST
Adele Kenworthy
(she/they)
Adele Kenworthy is a socially engaged artist organizer who creates botanical interventions in public spaces. They explore how flowers have dyed, draped, and nourished social movements and daily reimagine what it means for socially engaged art to exist as an embodied practice of care.
They were selected to be among WomenPhotograph's first BIPOC visual storytellers open call in 2021. They have recently exhibited work for The Fearless Artist Popup Gallery at Art Basel Miami (2021), TREEHOUSE at Brentwood Arts Exchange (2022), and their solo thesis show Lacuna Blossoms at Gallery 102 of George Washington University (2022).
They were the Spring 2022 artist-organizer in residence at the Washington Project for the Arts and were invited to participate in their 41st annual benefit auction Your Presence is the Best Art (2022). She is the part of the 19th cohort at Transformer's Exercises for Emerging Artists (2022). This summer they are supporting Monument Lab in their newly launched Re:Generation program – a nationwide participatory public art and history project.
They recently earned their M.F.A. in Social Practice Art from the Corcoran School of Art and Design. Her art practice and community is located on the traditional lands of the Piscataway and Nacotchtank (Anacostan) people, also referred to as Washington, D.C.
themeowingbird.com