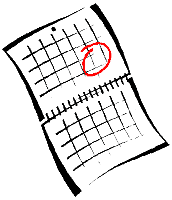 Thy Will Be Done
Friday, March 16, 2018
All Day
National Chorale, New York's premier professional choral company under the Artistic Direction of Everett McCorvey, continues its 2017-2018 Season at Lincoln Center with the New York Premiere of Angela Rice's Thy Will Be Done on Friday, March 16, 2018 at 8pm at the David Geffen Hall at Lincoln Center for the Performing Arts, 10 Lincoln Center Plaza, NYC. Tickets are $30-100 and are available at www.nationalchorale.com or by calling (212) 333-5333.
Thy Will Be Done, a new 90-minute work for soloists, choir and orchestra composed by Angela Rice, tells the story of the life, ministry, crucifixion and resurrection of Jesus Christ.
"I've tried to use the music to depict the emotions of the characters in the specific biblical contexts," said Rice. "I hope that as you listen you can hear the love, surrender, obedience, despair, humility and awe – emotions that the characters experienced."
Gregory Turay and Anthony Clark Evans, both winners of the prestigious Metropolitan Opera National Council Auditions, will be joined by mezzo soprano Catherine Martin, praised for her "angelic vocals, perfect facial expressions," and Kevin Thompson, an American bass described by the San Jose Mercury News as "brilliant in every regard." In addition, the production will feature musical theater and opera star Kenneth Overton, and Rebecca Farley, a Julliard master's graduate whom Broadway World hailed for a "sensational" performance with the Julliard Opera.
"I'm delighted to be at the helm as Gregory Turay makes his return to New York City" says Artistic Director and Conductor Everett McCorvey. "It has been nine years since Gregory has last performed in New York. I am excited that our New York audiences will again hear this glorious voice. Angela wrote this oratorio for him and he has performed it in other venues for the past seven years and now it will be performed on the stage of David Geffen Hall in New York City with Gregory in the leading role."
Organized by
Michelle Tabnick Communications