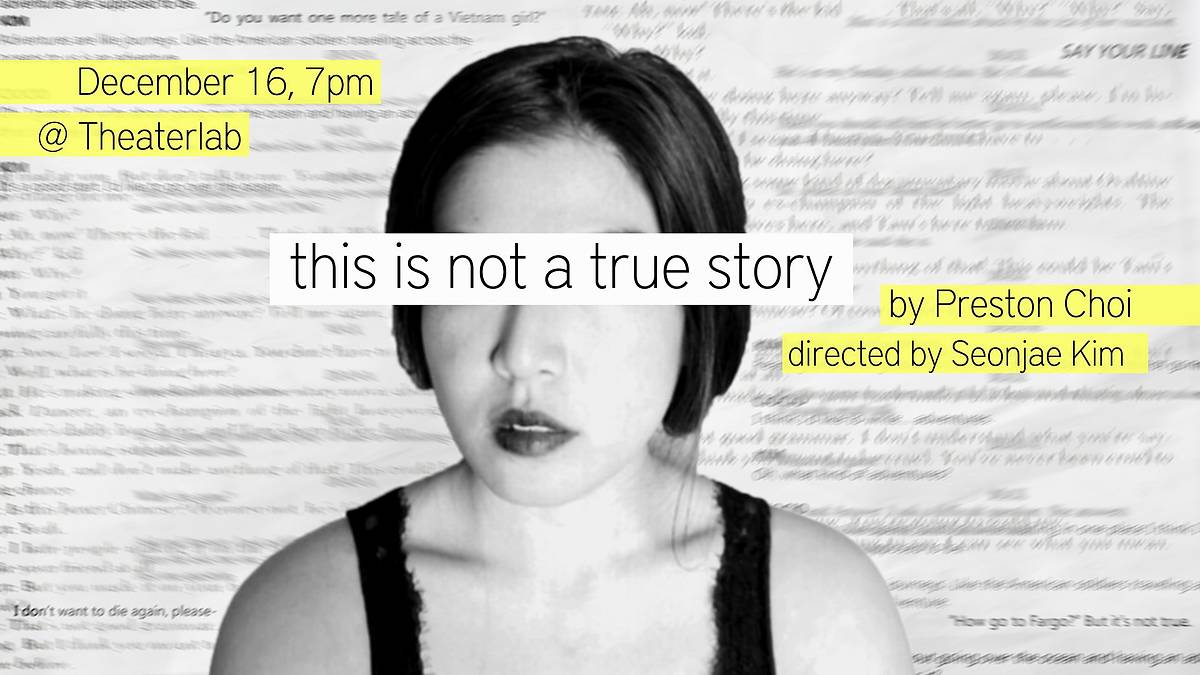 Reading
This is Not a True Story
Monday, December 16, 2019
7 – 8:30PM
Join The Sống Collective on Monday, December 16 at 7:00pm for a reading of Preston Choi's "This Is Not A True Story" directed by Seonjae Kim at TheatreLab in Midtown.
Suggested donation of $15 and a reception following the reading with drinks.
One by one, three women find themselves in a space not of their choosing–in a loop that they can't control. As they relive their stories over and over again, they begin to question where and who they are. Through their questioning, they begin to realize the truth about their existence and are determined to break the cycle.