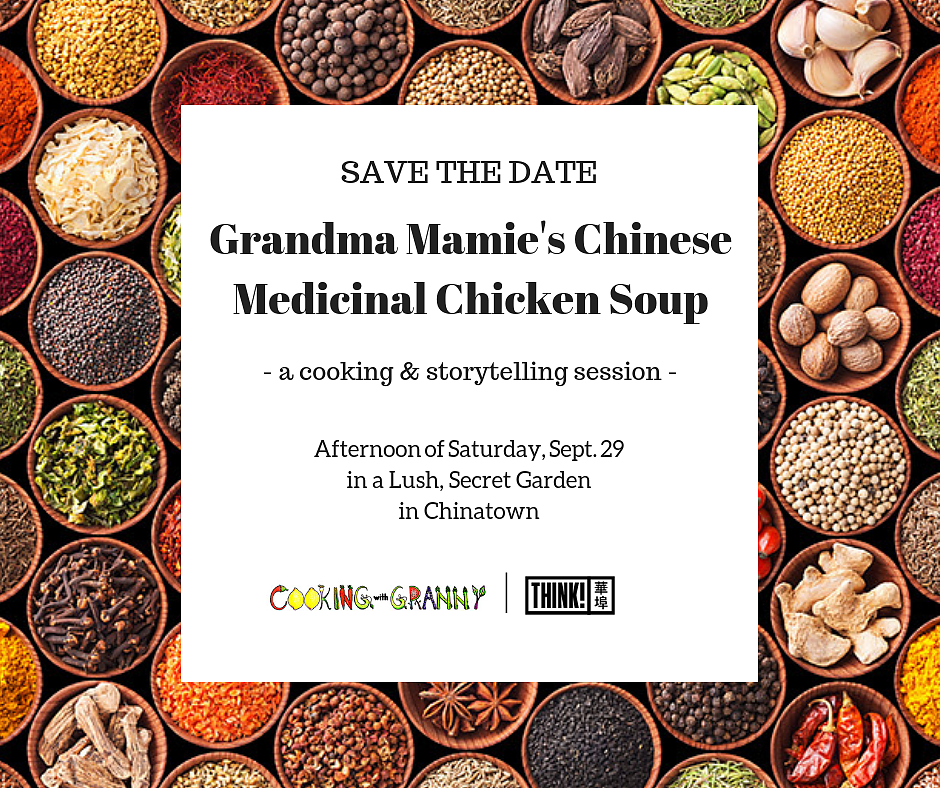 THINK!CHINATOWN X Cooking With Granny: Grandma Mamie's Medicinal Chicken Soup
Saturday, September 29, 2018
All Day
SAVE THE DATE!
09.29.18 - Afternoon (specific time TBA)
This event will be held in the bamboo grove in front of the Cactus Store on 5 Essex.
The dish will be based on a secret recipe that's been in Grandma Mamie's family for generations. Come learn about the different herbs that go into it along with the soulful stories that make this a Chinese-American dish.
Follow Cooking with Granny on Twitter and Instagram @cookingwgranny.
Organized by
a4 - Network Admin