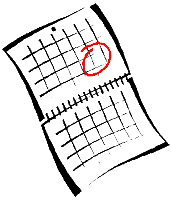 Theater Resources Unlimited presents January Panel: Bringing Diversity to Theater
Thursday, January 22, 2015
7:30 – 9:30PM
Theater Resources Unlimited (TRU) presents the January panel, Bringing Diversity to Theater: More Crucial Now Than Ever, on Thursday, January 22, 2015 at 7:30pm at The Players Theatre, 115 MacDougal Street, 3rd Floor Loft Theatre, NYC. Doors open at 7pm for networking and refreshments; the event starts at 7:30pm.
This panel is hosted by TRU's Young Patrons and Artists Circle (YPAC), and moderated by Christin Cato, Diversity co-Chair of the YPAC board. The panel will discuss diversity in the American theater, and explore how we can get it to trickle up to the Off-Broadway and Broadway communities. Panelists will include: Patrick Blake, founding artistic director Rhymes Over Beats, producer (Bedlam Theatre's Hamlet/St. Joan, The Exonerated, In the Continuum, Play Dead); Debra Ann Byrd, Artistic Producer of Take Wings and Soar; Luis Cadenas, Open Hydrant (the first ever Equity theater company in the Bronx), Deadria Harrington, Producer of The Movement Theater Company; Hollie Klem, Producer and Director; Ari Laura Kreith, Artistic Director of Theatre 167; Luis Salgado, Salgado Productions and Revolution Latina; Tiffany Vega, General Manager of Hi-Arts/Hip Hop Theatre Festival.
Theater is a way to explore issues within a culture and between generations. However, the major theaters in the US, regionally, Off-Broadway, and on Broadway, largely produce plays and musicals written, directed, and produced by white men, starring primarily white casts. In the wake of Michael Brown and Eric Gardner, the discussion of minorities being marginalized has risen to the forefront on a national level. Theater and art offer opportunities to reshape the images of cultural diversity and re-educate audiences; but will art that relates a different experience and worldview, make it to the stages of our major theaters? If women are the majority of ticket buyers, why aren't more female playwrights, directors, decision-makers, and female-driven stories represented on Broadway and Off-Broadway? How do we bring the voices of people of color, women, and younger generations - voices that have been marginalized - into the mainstream theater, and how do we change the make-up of our theatergoing audiences?
Admission is $12 (free for TRU members). Please RSVP at least a day in advance (or much sooner) for reservations: 212/714-7628; or e-mail TRUStaff1@gmail.com. Doors open at 7:00pm for networking and refreshments, roundtable introductions of everyone in the room will start at 7:30pm - come prepared with your best half-minute summary of who you are, and what you need.
Tags
Organized by
Michelle Tabnick Communications
Contact
TRUStaff1@gmail.com