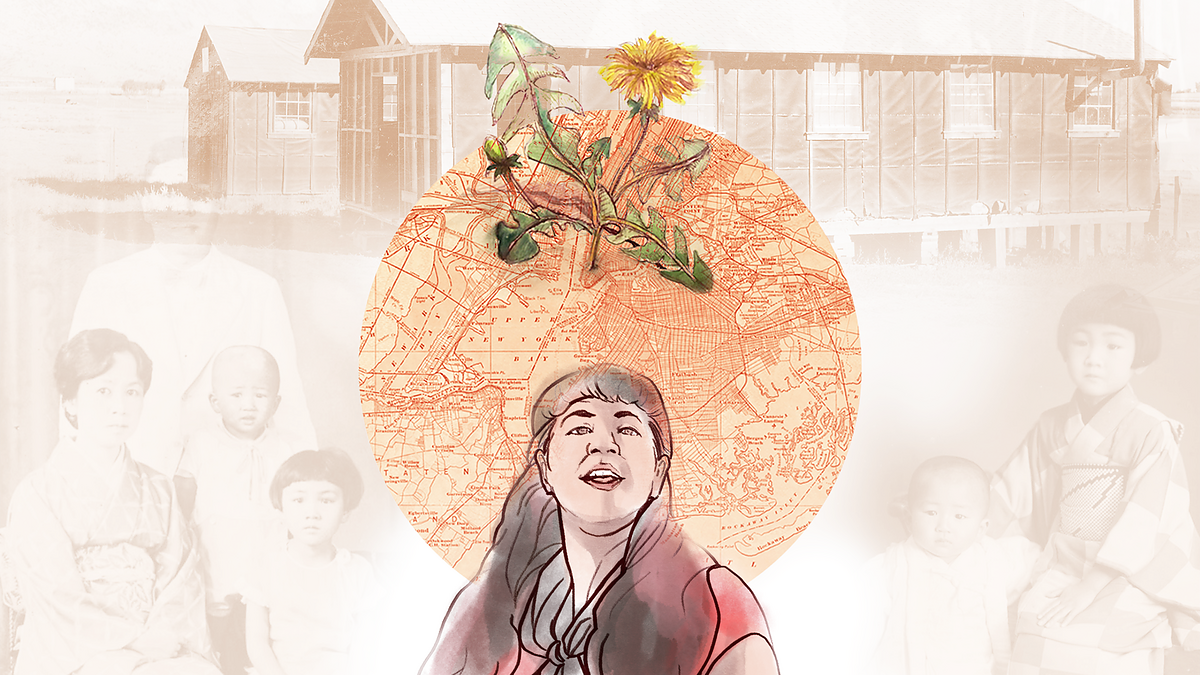 Performance
The Story Box
September 11 – October 9, 2021
12AM
Written and performed by Suzi Takahashi and directed by Kristin Marting, The Story Box explores the importance of safeguarding our civil rights through the lens of Japanese-American identity, using traditional Japanese storytelling elements, like kamishibai, along with Takahashi's own family history. Representing the relocation of Japanese Americans during WWII, the audience will receive a suitcase and a tag, inside of which is a wireless headset and a family photo album. Each unique family photo album documents an account of the problematic history of Asian people in the U.S., and more recently, the rise in anti-Asian violence during the pandemic. Inspired by the events of writer/performer Suzi Takahashi's own life and delivered through her own words performed live & transmitted via the headset, The Story Box asks audience members to reflect together on the stories in each suitcase, and they are invited to leave a story of their own behind for future audiences.
The Story Box will run on Saturdays from September 11—October 9, 2021 in outdoor spaces in each of the five boroughs of NYC in partnership with local organizations. Each performance will run at 3pm and 6pm at the borough locations, except for the Manhattan performance, which will run at 4pm and 7pm.
Performance Schedule & Locations:
September 11, 2021 in Manhattan (4pm and 7pm)
Open Culture Street at Japan Society – East 47th Street BETWEEN 1st Avenue AND 2nd Avenue
Partnering with Japan Society
September 18, 2021 in the Bronx (3pm and 6pm)
Bronx Academy of Art and Dance (BAAD) – 2474 Westchester Ave, Bronx, NY 10461
Partnering with BAAD
September 25, 2021 in Staten Island (3pm and 6pm)
Light House Plaza – 200 The Promenade at Lighthouse Point, Staten Island, NY 10301
Partnering with Staten Island Arts, National Lighthouse Museum, and Snug Harbour Cultural Center
October 2, 2021 in Queens (3pm and 6pm)
Court Square Park – Court Square &, Jackson Ave, Long Island City, NY 11101
October 9, 2021 in Brooklyn (3pm and 6pm)
Brooklyn Army Terminal (BAT) – 80 58th St, Brooklyn, NY 11220
Partnering with New York City Economic Development Corporation
Pay-What-You-Wish Tickets, $0-50
The Story Box will be performed in each of the other Boroughs through partnerships with Asian American Arts Alliance, Bronx Academy of Art and Dance, The Chocolate Factory, Flushing Town Hall, New York Economic Development Corporation, Snug Harbor Cultural Center, Staten Island Arts, National Lighthouse Museum, and Target Margin Theater. The Story Box has been developed with support from Alfred University, Bethany Arts Community, Bristol Valley Theatre and National Park of Women's Rights. Additional support provided by The Venturous Theatre Fund of the Tides Foundation and GREEN / ARTS LIVE NYC. GREEN / ARTS LIVE NYC is made possible with support from New York Community Trust and Con Edison's Arts Al Fresco Series, administered by City Parks Foundation in collaboration with the Horticultural Society of New York, New Yorkers for Culture & Arts, NYC Department of Transportation, OpenCultureWORKS, and Street Lab.