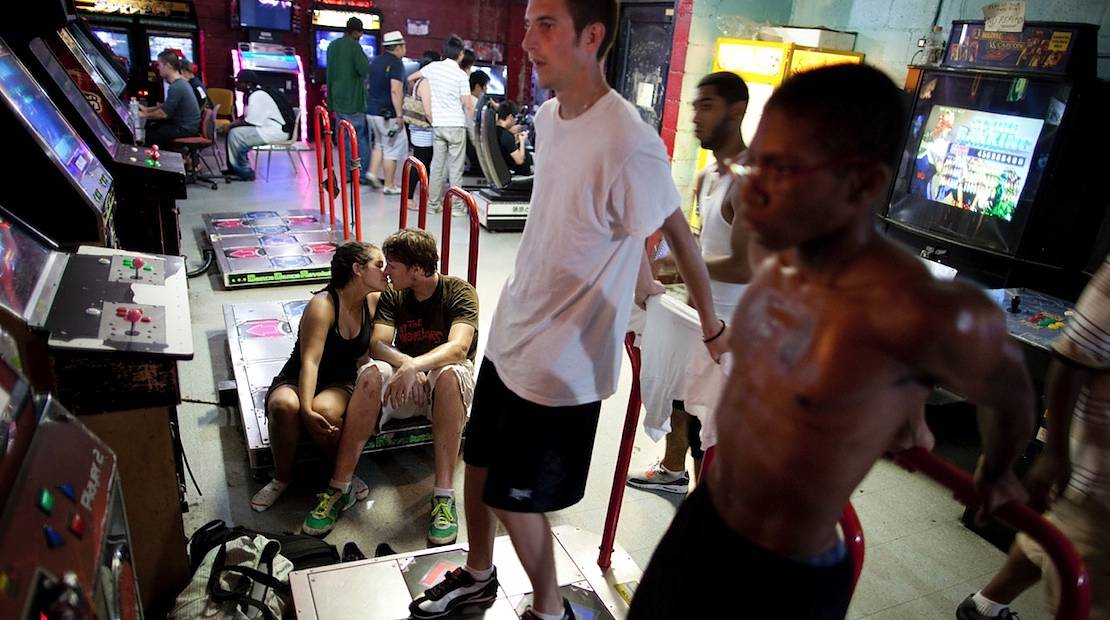 The Lost Arcade: World Premiere
Saturday, November 14, 2015
4:45 – 6PM
Expected to Attend: Director Kurt Vincent, Producer Irene Chin, Several Subjects
WORLD PREMIERE Chinatown Fair opened as a penny arcade on Mott Street in 1944. Over the decades, the dimly lit gathering place, known for its tic-tac-toe playing chicken, became an institution, surviving turf wars between rival gangs, changing tastes and the explosive growth of home gaming systems like Xbox and Playstation that shuttered most other arcades in the city. But as the neighborhood gentrified, this haven for a diverse, unlikely community faced its strongest challenge, inspiring its biggest devotees to next-level greatness.
What is DOC NYC?
Documentary storytelling is flourishing like never before – encompassing reportage, memoir, history, humor and more. DOC NYC celebrates this cultural phenomenon and encourages its new directions.
MISSION STATEMENT
Among its missions, DOC NYC aims to:
CURATE: guide audiences toward inspiring work. CROSS FERTILIZE: gather practitioners of many fields – filmmakers, writers, photographers and other storytellers to inspire each other. CROSS GENERATIONS: use the festival's partnership with School of Visual Arts as a means for younger and older voices to communicate. CULTIVATE NEW AUDIENCES: attract newcomers with the excitement of a festival atmosphere. EXPAND DISTRIBUTION: help documentary storytellers make the most of emerging technologies such as video downloads, podcasts and electronic readers. CREATE SOCIAL SPACE: bring people together in theaters, lounges, and discussion spaces in Greenwich Village and Chelsea. MAKE THE MOST OF NYC: foster fresh connections between residents and expose visitors to the opportunities that happen only in New York.
Organized by
a4 - Network Admin