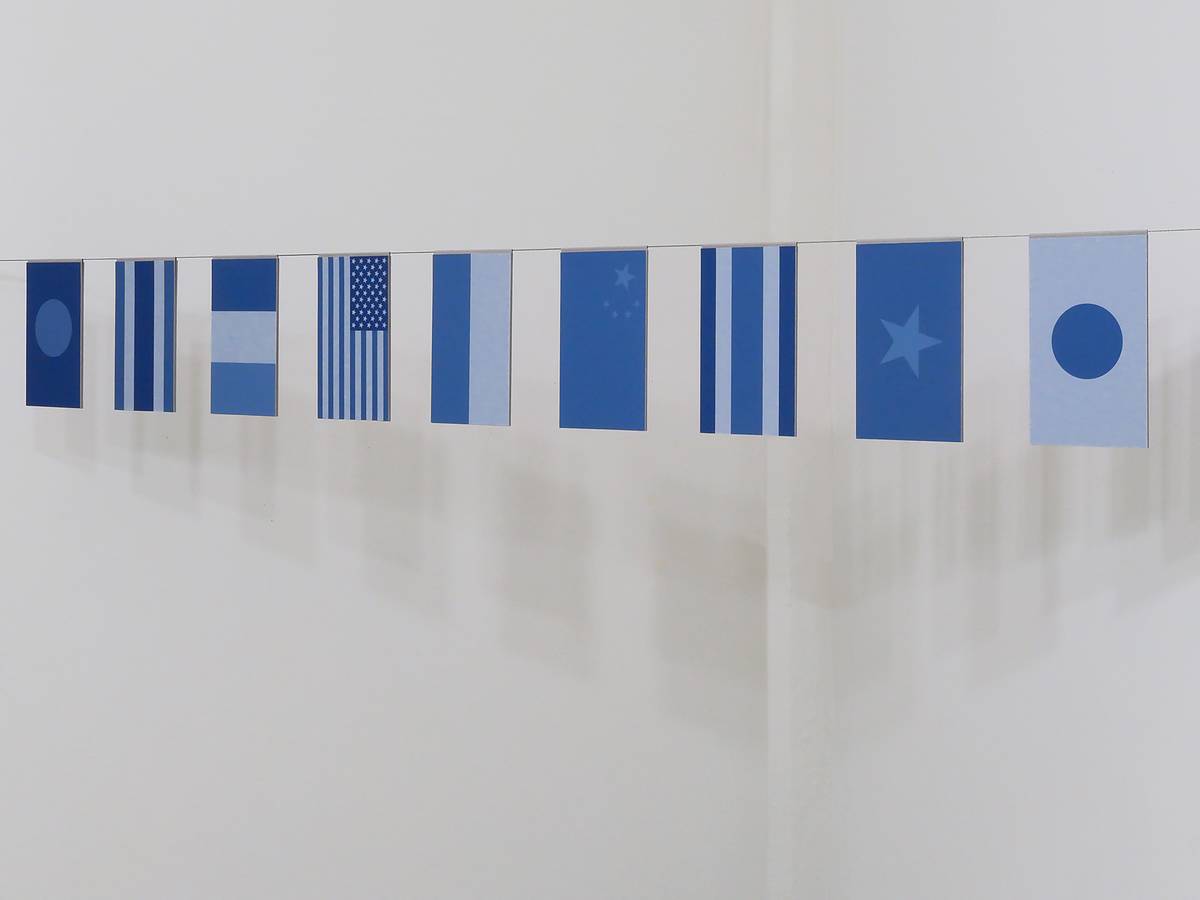 Exhibition
The Earth Is Blue Like an Orange
September 22 – December 11, 2020
12AM
The International Studio & Curatorial Program announces the opening of The Earth Is Blue Like an Orange, a group exhibition featuring the work of eight artists in residence in ISCP's Ground Floor Program.
Opening Reception: Tuesday, September 22, 2020, 4–7 PM
The Earth Is Blue Like an Orange, a title derived from poetry by French surrealist Paul Éluard (1895-1952), evokes the collective memory of 2020 through eight artists' differing viewpoints. In an unparalleled period characterized by the COVID-19 pandemic, and a heightened collective awareness of widespread racial injustice, the individual works reflect a range of concepts and emotions. Largely comprised of newly created works, the exhibition presents Alison Nguyen's speculative fiction telling the story of a simulacral subaltern who has been conceived by an algorithm and raised in isolation by the Internet; a cyanotype work by Bundith Phunsombatlert addressing the subject of border crossings, using national flags; Carlos Franco's compilation of media landscapes without specific geolocation, showing divergent populations at odds with their habitats; an ongoing painting by Wieteke Heldens that catalogues colors based on personal experience; Svetlana Bailey's visual representation of what are now everyday questions about human connection (e.g., how do we love without touch?); an account of a woman's personal story mirroring communal experiences of suffering, violence, and memory in Civan Özkanoğlu's installation project; Habby Osk's sculpture highlighting the precarity between stability and tension; and a cinematic installation by Moko Fukuyama in which framing, illumination and other variables serve as metaphors alluding to the many responsibilities of the storyteller.
These artists in residence are all part of a program that offers subsidized workspace and professional development for New York City-based artists. Launched in 2015, Ground Floor at ISCP takes place on the first floor of the institution, in tandem with ISCP's International Residency program, forming an integral part of a dynamic community of artists and curators from all over the world.
Artists in the exhibition: Svetlana Bailey, Carlos Franco, Moko Fukuyama, Wieteke Heldens, Alison Nguyen, Habby Osk, Civan Özkanoğlu, and Bundith Phunsombatlert.