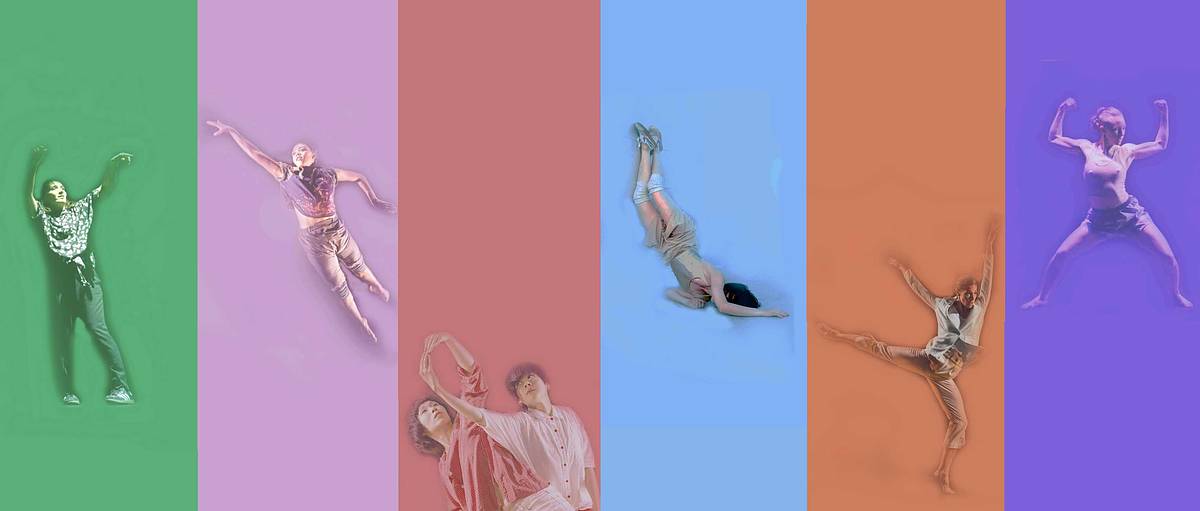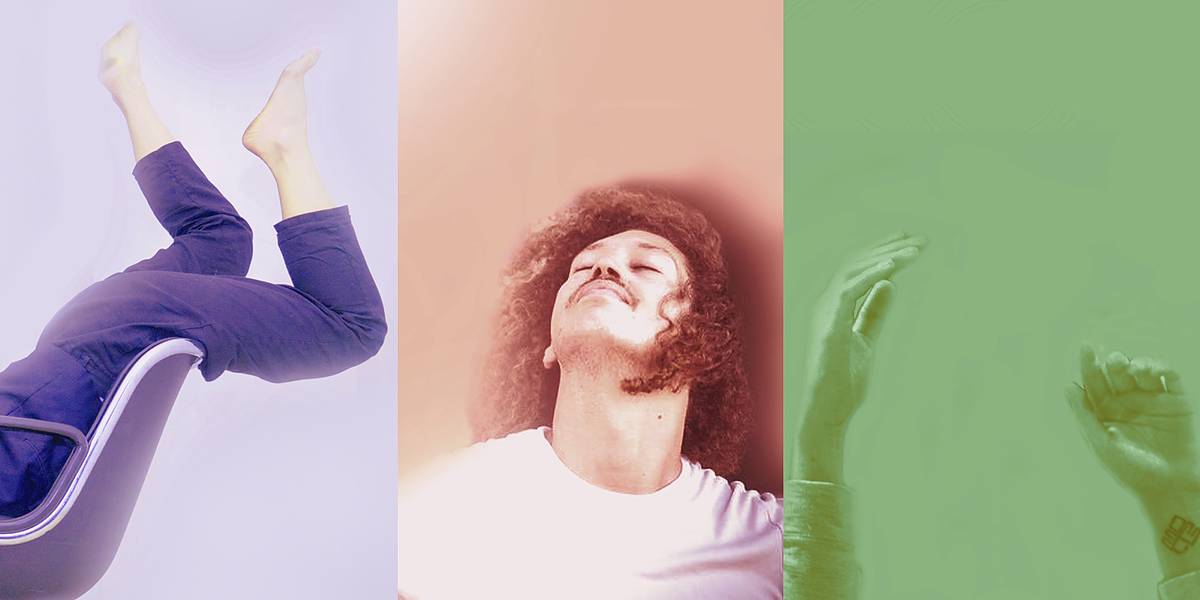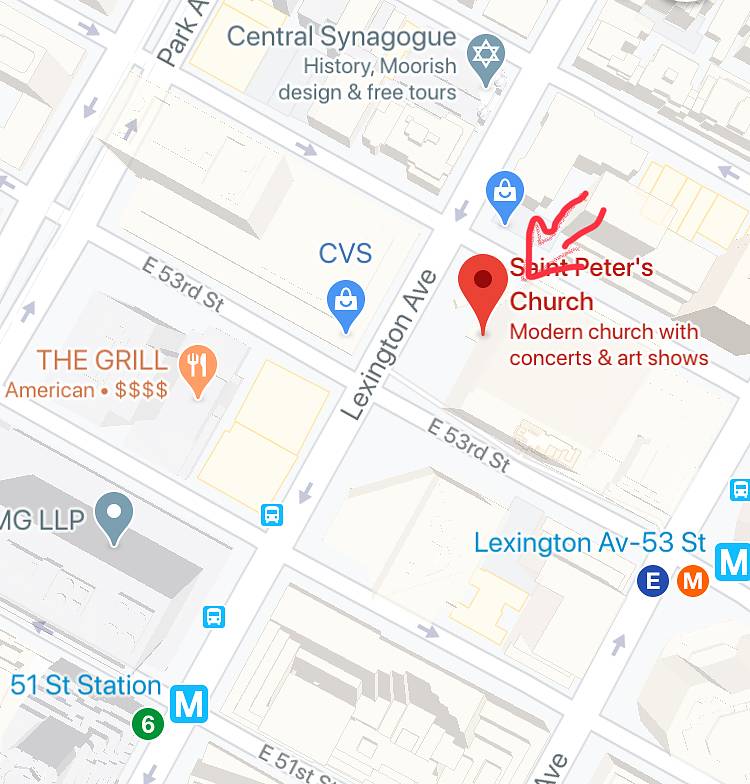 Concert
The Borscht Collective presents MOVEMENT IS ____ A FREE WORKSHOP + PERFORMANCE
Wednesday, March 11, 2020
5:30 – 10PM
The Borscht Collective presents "Movement is ____ "; a movement workshop and dance performance honoring the United Nations' Commission on the Status of Women and NGO Commission on the Status of Women (UN CSW and NGO CSW), promoting gender equality and the advancement of women worldwide.
Our goal is to bridge NYC movement communities and the NGOs that are coming to this year's NGO CSW forum from all over the globe in order to cultivate a trusted network of artists and activists and promote cross-disciplinary collaborations.
---
MOVEMENT IS _____ WORKSHOP | 5:30-7 PM
The workshop is an abridged version of a four-part workshop series (each workshop is typically one hour long) designed by the artists, educators, and fitness professionals of The Borscht Collective. Each workshop builds on familiar forms of movement and wellness such as yoga, pilates, and meditation. We then introduce ideas and skills, like: body language awareness, composition structures, and constructive feedback methods borrowed from practices common in the performing arts.
This abridged version combines elements from all four workshops:
MOVEMENT IS Reiki Recharge & Meditation
MOVEMENT IS For 9-5
MOVEMENT IS Body, Mind & Heart
MOVEMENT IS a Language
---
MOVEMENT IS PERFORMANCE | 8-9 PM
The performance is a curated program of renowned guest artists. They will collaborate together to re-imagine their pre-existing works and create an entirely new and unique performance for the evening.
This year's guest artists are:
Jacqui Dugal
Marcella Lewis
Mei Yamanaka & Misuzu Hara
Mari Meade & Alison Beler / Mari Meade Dance Collective
Hannah Garner / 2nd Best Dance Company
Tatiana Desardouin & Mai Lê Hô / Passion Fruit Dance Company
They will integrate ideas from the MOVEMENT IS __ workshop hosted earlier, take charge of their bodies and become a live example of how
MOVEMENT IS __
Empowering
Inspiring
Invigorating
and
for EVERY BODY!
---
MOVEMENT IS CELEBRATION | 9-9:15 PM
Wilda Spalding, founder of the International Human Rights Consortium is honoring the special guests with Golden Medaille d'Excellence and Ralph Bunche International Medalist.
---
MOVEMENT IS DISCUSSION | 9:15- 10 PM
Guest speakers, guest artists, and the audience come together for a facilitated discussion. Complimentary refreshments and light snacks provided.
---
ABOUT THE GUEST ARTISTS AND SPEAKERS
JACQUI DUGAL
Jacqui Dugal (they/them) is a Queens-based performer, choreographer, producer from South Florida. Jacqui received their BFA in Dance Performance & Entrepreneurship from the University of South Florida. Jacqui has studied contemporary movement in Paris, France, and in Rome, Italy with Spellbound Contemporary Ballet Company. Upon graduation, on a full tuition scholarship, Jacqui studied in Mexico with the ArcDanz International program and performed at Mexico City's Museo Soumaya. In New York Jacqui has performed with Company XIV, The Von Howard Project, Roschman Dance Company, Michiyaya Dance, Impact Movement Collective, SummerRISE Dance. Their choreographic work has been showcased in the U.S. and internationally including at the COCO International Dance Festival and Queensboro Dance Festival. Jacqui premiered their first full-length group work, under, at The International Human Rights Arts Festival 2017. They were selected for Mare Nostrum Elements Emerging Choreographer Series 2016 & 2017 and now work as ECS Production Manager. Jacqui also currently manages NuVu Dance Festival with Miki Orihara annually and premiered their first self-produced solo show They Were Once in collaboration with Jamie Amadruto, December 2019 with support from Queens Council on the Arts. They also offer freelance production support for non-profit organizations and performance companies on a sliding scale.
MARCELLA LEWIS
Marcella hails from Los Angeles, CA, where she began her dance training at the Lula Washington Dance Theatre at the age of 3. She then continued her studies at the Los Angeles County High School for the Arts(LACHSA). She later received her BFA from the Purchase Conservatory of Dance, where she was awarded the Adopt-A-Dancer Scholarship. While at Purchase, Marcella performed works by Doug Varone, Gregory Dolbashian, madboots, Kevin Wynn and Ori Flooman. Marcella has completed summer programs at the San Francisco Conservatory of Dance, Hubbard Street Dance and Alonzo King Lines Ballet, where she was awarded the Homer Avila Scholarship. She joined Abraham.In.Motion (A.I.M) in Fall 2016. She was featured with A.I.M on the cover of Dance Magazine in August 2017. Marcella is the recipient of a 2018 Princess Grace Award in Dance.
HANNAH GARNER / 2nd Best Dance Company
Hannah, recently named '25 to Watch' by Dance Magazine, is a NYC based dancer/choreographer making work that "tackles topics like death and queer identity through rigorous, inventive movement and wit" (Dance Magazine). Having graduated from the Conservatory of Dance at SUNY Purchase with a BFA in Performance and Composition and a minor in Arts Management, Hannah has gone on to work with Doug Varone & Dancers, Raja Feather Kelly, Sue Bernhard Danceworks, and Megan Williams Dance, in venues such as The Joyce Theater, New York City Center, the Park Avenue Armory, and New York Live Arts. Her work as 2nd Best Dance Company has been commissioned by the GALLIM x CreateArt, Kizuna Dance, and SUNY Purchase where she was a guest teaching artist from 2016-2019. 2nd Best was the 2019 Resident Artist of Triskelion Arts where they created their newest evening length dance-play, RED, and where they continue to host a weekly technique class. Hannah's choreography has also been presented through Mark Morris Dance Group/Duffy Performance Space, Dixon Place, New York International Fringe Festival, The Wassaic Project, and appears in music videos for artists like Half Waif and Frankie Cosmos. Hannah was recently named an Emerging Choreographer by Springboard Danse Montreal and will be spending the month of June 2020 creating a new work in Montreal.
MARI MEADE / Mari Meade Dance Collective
Mari Meade is an educator, choreographer, and the Artistic Director of Mari Meade Dance
Collective / MMDC. Meade has received the New York Choreographic Institute (an affiliate of New York City Ballet), UNCSA Development Residency, the Kenan Fellowship at Lincoln Center Education and was an Artist in Residence at Chez Bushwick, Triskelion Arts, CUNY Dance
Initiative, and Lake Studios Berlin. She has shown work at Clark Theatre at Lincoln Center; Danspace; Judson Memorial Church; Joe's Pub; Battery Dance Festival; Triskelion Arts; ChopShop: Bodies of Work (WA); New Orleans Fringe Festival; Asheville Fringe Festival; Baltimore Dance Invitational; Lake Studios Berlin; Katlehong Arts Center (South Africa). She has been awarded a Brooklyn Arts Council regrant, and a "New Work" and Su Casa grant from Queens Arts Council. Her contemporary dance company, Mari Meade Dance Collective/ MMDC, is approaching their tenth year, and has performed nationally and internationally. MMDC's "dialogue" (excerpt) won Spoke the Hub's Winter Follies (NYC), and was a top ten national finalist at McCallum Theatre's Choreography Festival (CA). The evening length run of "dialogue" premiered to sold out audiences in June 2018. Mari Meade is also a board member of the Kenan Institute for the Arts and the Associate Director of the UNCSA's Choreographic Institute. She has been commissioned by Amalgamate Dance Company, One Day Dance and
CounterPointe. She is a teaching artist for New York City Ballet and Dancing Classrooms.
She is a graduate of UNC School of the Arts.
ALISON BELER / MARI MEADE DANCE COLLECTIVE
Alison Beler is a dancer and a rehearsal director for Mari Meade Dance Collective. She is originally from Metairie, Louisiana, and holds a BFA in dance performance and choreography from the University of Southern Mississippi. She is a founding member of MMDC and
has previously danced with Barbie Diewald, Sarah Berges, and Christy Walsh. Allison is currently a teaching artist for New York City Ballet and Dancing Classrooms.
MEI YAMANAKA
Mei Yamanaka is a dancer and choreographer from Japan. Mei moved to New York in 2008. Mei has worked and collaborated with artists including Catherine Galasso, Tiffany Mills, Mark Dendy, Jennifer Archibald, Christine Bonansea, Jody Oberfelder, Boy Friday, Orange Grove Dance among others. Mei's work has been seen at Fresh Tracks at New York Live Arts, Movement Research at Judson Church, Mix Festival at HERE, Food for Thought at Danspace, and more.Mei was a "Fresh Tracks" residency artist at Dance Theater Workshop(now New York Live Arts) in 2010 - 2011. Mei was also a residency artist at Chez Bushwick Artist In Residence in 2014 at Chez Bushwick. www.meiyamanaka.com
MISUZU HARA
Misuzu Hara is from Japan. She started learning classical ballet at the age of three and modern jazz dance at fifteen. She pursued her study in dance at Showa Academy of Music College in Japan where she majored in classical ballet. Upon graduation from College, she taught ballet technique to youth. At the same time, she is active as a dancer and performed in many projects in Japan. In 2009, she moved to New York. In the United States,she has been working with Jennifer Archibald,OUI Danse,White Wave Dance Company, Jenni Hong Dance and Mari Meade Montoya and Mei Yamanaka Works. Also she has worked with Nathan Trice, Lindsey Dietz Marchant, Oliver Steele, Max Stone, and among others.
TATIANA DESARDOUIN / Passion Fruit Dance Company
Of Haitian origin, born and raised in Switzerland, Tatiana is a professional dancer, teacher, choreographer and adult educator. Tatiana won several competitions and regularly travels to give workshops and judge competitions in different countries ( USA, Switzerland, Italy, Peru, France, Sweden, Slovakia, Canada, Japan, Germany, Denmark). Very involved in the growth of the swiss hip-hop scene, she has been teaching and mentoring since 2005. She opened her dance school in Geneva and organizes events. She is the director and choreographer of " Passion Fruit Dance Company" which she founded in 2016. The company has performed at Jacob's Pillow, The New Victory Theater, the Apollo Theater, Alvin Ailey ( LOHH festival) etc., and internationally (Switzerland and Canada). Tatiana was selected as one of Dance Magazine's 2020 "25 to Watch". She is also one of the core members of "Rennie Harris Pure movement". She currently teaches hip-hop and housedance at EXPG NYC.
Mai Lê Hô / Passion Fruit Dance Company
Mai Lê Hô aka Mai Lê Grooves is a French-Vietnamese arts educator, choreographer, dj, curator who relocated to New York in 2009. As a lead dancer in Rennie Harris PureMovement, Passion Fruit Dance Company and Theo Parrish Live Band, Mai Lê has performed and taught in Japan, Vietnam, Brazil, Democratic Republic of Congo, Canada and across Europe and the USA. She produces a monthly jam session of musicians and street dancers called LayeRhythm Jam. From 2017 to the end of 2019, she was the director of It's Showtime NYC!, a program that provides performance and professional development opportunities to street and subway dancers.
Wilda Spalding
Wilda Spaldin is the founder of the International Human Rights Consortium.Wilda was the youngest participant representing the USA to the International Committee of the Red Cross' "Future World Leaders International Congress."
Wilda was involved in countless UN resolutions on myriad topics, most notably, related to the human rights of persons with disabilities, Indigenous People, and children. UN Special Rapporteur, Ambassador Leandro Despouy, asked Wilda and her team to assist in moving forward his key Study Series 6: Human Rights of Persons with Disabilities through to its successful UN General Assembly passage in the early 1990's, being an important precursor to the later passage of the 2006 UN Convention on the Rights of Persons with Disabilities. In 1988, Wilda founded the Rehab Hope Fund, Inc., in order to assist individuals experiencing difficulties in obtaining access to needed rehabilitation services and in achieving independent living status. After a few years, it became clear to her that it was hope itself that needed rehabilitation, and the Rehab Hope Fund grew into the International Human Rights Consortium. As President of IHRC/CIDH, Wilda began producing the annual FETE d'EXCELLENCE in 1998, in Geneva, Switzerland, awarding the gold Medaille d'Excellence to global leaders and organizations who strive to advance human rights. To date, IHRC/CIDH continues to help individuals and groups through its ongoing programs and projects.
In keeping with her family's historic role in the revival of the modern Olympics, Wilda assisted in the writing, submission by Greece, and passage of a UN Resolution recognizing the Olympic Games and its Peace Truce for the movement's 100th anniversary of the 1896 Olympics. She was invited by Ambassador Andrew Young to bring the Resolution to Selma, Alabama, and to carry it accompanying him and a rainbow of joyous children during the Olympic Torch run as it passed over, up, and across the historic Edmund Pettus bridge.
---
ABOUT THE BORSCHT COLLECTIVE:
The Borscht Collective is a platform that encourages artists to sustain their craft and integrity. Our mission is to cultivate a trusted network of artists and activists, promoting cross-disciplinary collaborations.
WHO IS THE BORSCHT COLLECTIVE?
ROZA SAVELYEVA (Founder), MORGAN HURST, OR REITMAN, EMILY WOLFE, REBECCA VAN DOVER, ISAAC OWENS, EMILY JO HAENNY, GLENNA YU (Administrative Assistant),
KIBI BROWN (Administrative Assistant), and AMELIA ATTEBERRY (Intern).
---
ABOUT SAINT PETER'S CHURCH
The mission of Saint Peter's Church is to creatively shape life in the city.
God has claimed the city, and all who call it home, to be a place of healing and wholeness, reconciliation and peace, newness and delight. Thus, the vitality of the city, and the well-being of those who live in it, is the primary, ongoing concern of the people of Saint Peter's Church.