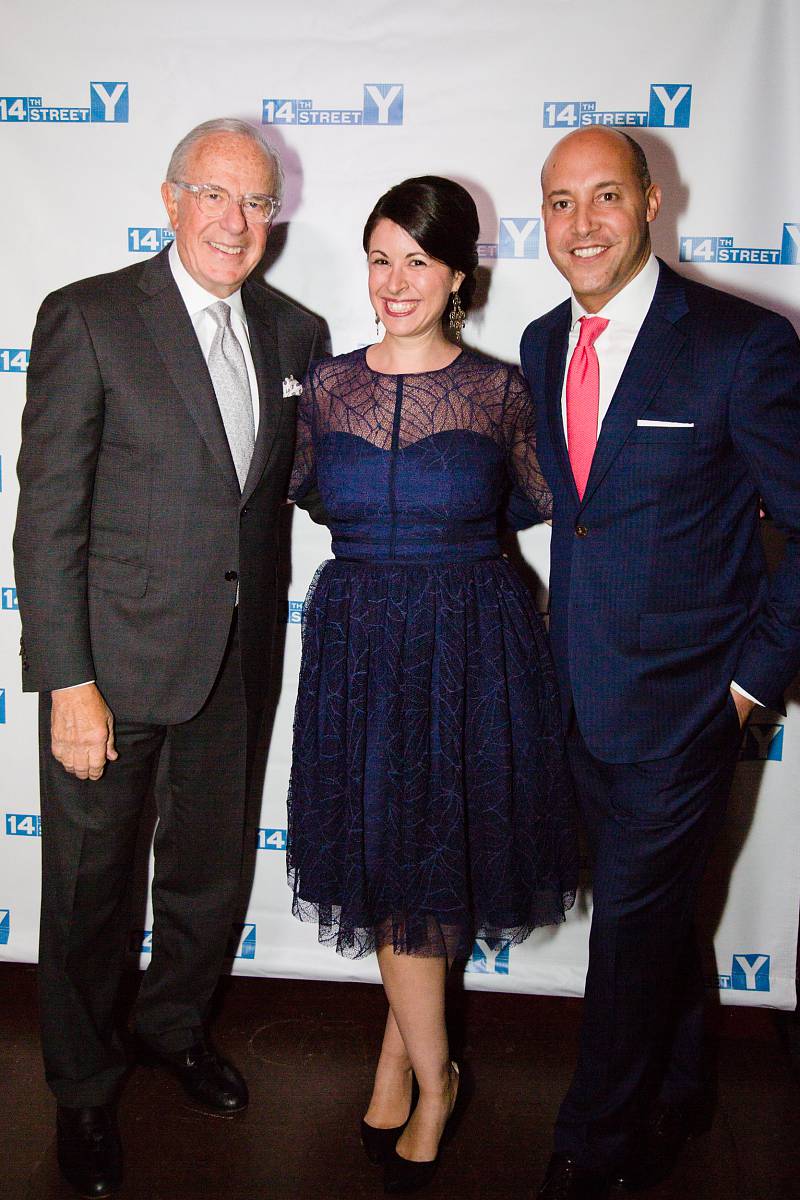 The 14th Street Y 2017 PURIM Gala Raised More Than $200,000
Friday, March 31, 2017
All Day
The 14th Street Y raised more than $200,000 at its 2017 PURIM Gala at the Angel Orensanz Foundation, 172 Norfolk Street, NYC. More than 200 attendees joined for cocktails, dinner and entertainment.
Purim is one of the most joyous and fun holidays on the Jewish calendar. Celebrated with feasts, drink and revelry, it celebrates standing up for what you believe in and calls us to honor others through giving gifts and charity.
The 14th Street Y 2017 PURIM Gala featured one-of-a kind live art and performances: Purim, as told by acclaimed acrobatics company Cirque-tacular, a special performance by children from the 14th Street Y After School, live music by the Bridget Robbins Trio, body Art by Sheila Jordan and more. Specialty food and drink were on offer, including aerial silks-acrobat champagne service; a Purim cocktail designed by The Surf Lodge's own mixologist; sweet treats from Dylan's Candy Bar and custom hamantashen and other baked goods by noted Manhattan & Brooklyn bakeries Colson Patisserie, Mah Ze Dahr Bakery, Orwashers and Zucker Bakery. The event also featured exclusive artwork from the 14th Street Y's innovative arts fellowship program LABA: A Laboratory for Jewish Culture, children in the 14th Street Y's early childhood programs and more.
Attendees included: Jordanna Birnbaum Amsel, Lynn Appelbaum, Darcy Bradbury, Diane Brawarsky, Jayma Cardoso, Fengar Gael, Jonah Goodhart, Rabbi David Adelson, Joel Hirschtritt, Nancy Hirschtritt, Anya Hoerburger, Yehuda Hyman, Jane Katz, Rabbi Shira Koch Epstein, Antonio Minino, Hindy Poupko, Alan Raboy, Ramon Rodriguez, Lori Schulweis, Marc Shapses, Janna and Michael Stern, Erica and Steven Tishman, Alan Van Capelle.
2017 GALA COMMITTEE
CHAIRS: Joseph Persky, Cristian Goodhart
CO-CHAIRS: Barbara and Harvey Schulweis, Pauline and Alan Weinstein, Susan Etess and Howard Zimmerman
HOSTS: Ashley and Jacob Cohen, Martha Goode, Adam Kravitz, Ronit Muszkatblit and Yonatan Israel, Brooke and John Paduano, Linda and Eric Perlmutter, Anne F. Pollack, Ludmilla and Jacques Raphael, Alissa Dicker Schrieber, Caroline and Jason Schulweis, Keri and Scott Schundler, Darci and Ben Sheena, Amanda Plotkin and Dan Weisenfeld, Elana and Andrew Zimmerman, Harron Zimmerman
CORPORATE SPONSORS: Glenwood, Goldman Sachs, Howard L. Zimmerman Architects, Edrington, Unity Building Services
COMMUNITY SPONSORS: Colson Patisserie, Dylan's Candy Bar, Goode Productions, Ivana Tagliamonte/Halstead Property, Mah Ze Dahr Bakery, Orwashers, The Surf Lodge, Union Square Wines & Spirits, The Winslow, Zucker Bakery
Organized by
Michelle Tabnick Communications
Contact
katie@michelletabnickcommunications.com