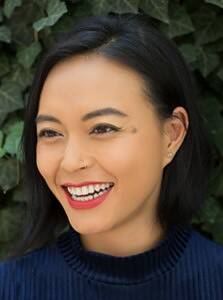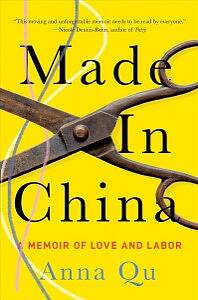 Panel Discussion/Talk
Talking Books: Asian American Authors in Conversation—Anna Qu, author of Made in China: A Memoir of Love and Labor
Wednesday, November 10, 2021
6 – 7PM
Please join us for a virtual book talk with Anna Qu. We will be discussing her book, Made in China: A Memoir of Love and Labor, which is available through the NYPL catalog. This talk is part of a conversation series with Asian American authors and their works.
Qu's book has been widely lauded. From Publishers Weekly (reviewed 5/7/2021): "Qu rewrites the bootstrap narrative of immigrants building a better life for their children in her grim and entrancing debut. Her 'path to the American dream' amounts to a devastating story of abuse and abandonment, beginning in 1985 Wenzhou, China, when her mother left her as a toddler with her grandparents 'to start a new life' in America. Her disappointment 'steeped like tea, growing dark and bitter' until her mother came back for her in 1991. While she was away, Qu's mother '[left] behind her country manners' and married (and had two children with) the owner of the Queens sweatshop where she worked. When Qu arrived in America, she learned English and excelled at school, but was forced to work in the sweatshop under the watch of her mother, whose 'fury ran so deep, every word dripped with resentment and venom.' She eventually reported her parents to authorities, and with the help of child services, was able to come to a 'truce' with her mother. Even in revisiting her harrowing memories, Qu writes from a place of empathy, transcending pain to embrace hope: 'Sacrifice is in every generation of our family. I am no exception.' This marks the arrival of a promising new voice."
Registration is required. You will need a device with audio and/or video and an internet connection to join. You must register with an email address in order to receive the link to participate. The link will be sent to you the day of the discussion. Space is limited to 100 people.
This virtual program is being presented by Chatham Square Library of NYPL in cooperation with the Asian American Writers' Workshop (AAWW).
Sign up for NYPL Connect to get updates from NYPL and information about our digital resources and services.