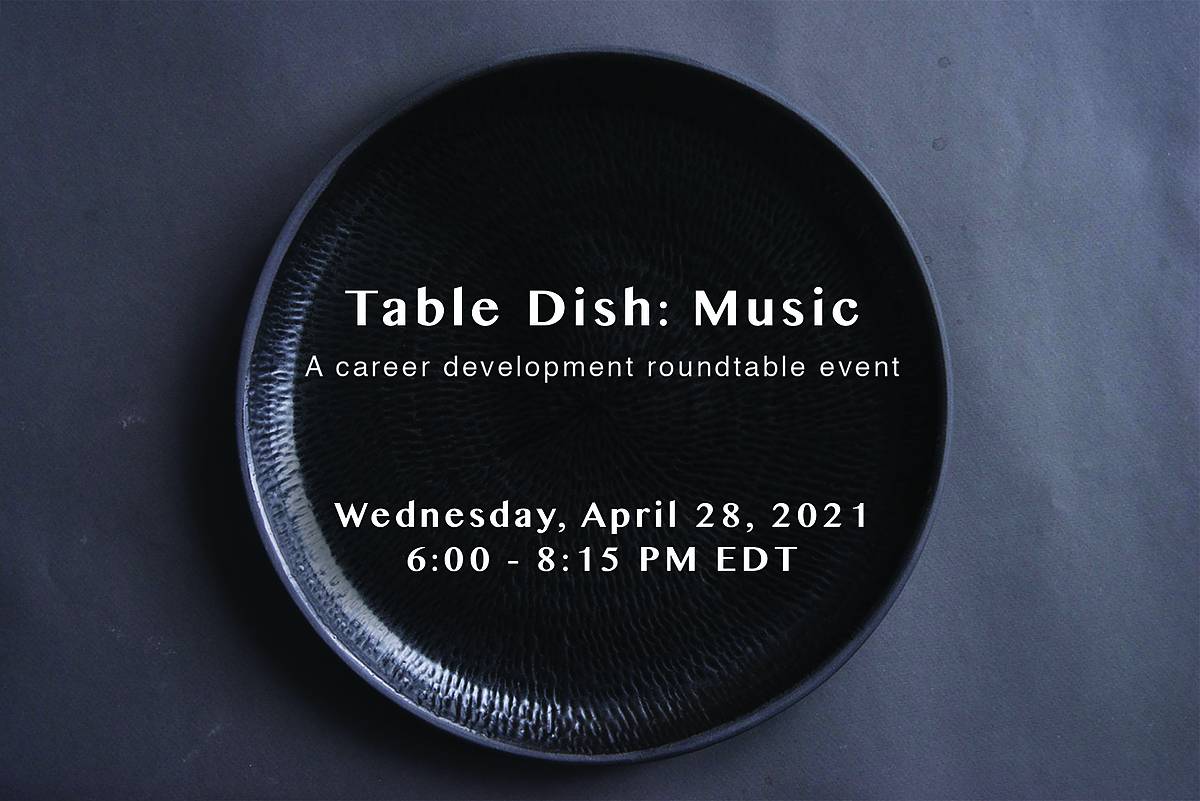 Professional Development
Table Dish: Music
Wednesday, April 28, 2021
6 – 8:15PM
The Asian American Arts Alliance (A4) is proud to offer a third installment of our professional development series, Table Dish, to help further the careers of Asian Americans pursuing careers in the music industry.
Table Dish: Music, will bring together established professionals from different aspects of the music ecosystem (distribution, artist rights, booking, licensing, A&R, management, singer/songwriter, and more) to meet with aspiring professionals in a virtual roundtable setting to dish out advice and lead candid discussions to help foster their chosen career paths in music. The roundtables will provide emerging and mid-career professionals the opportunity to network and build relationships with peers and mentors in an intimate setting, offer a genuine way for A4 established professional community members to give back, and help nurture Asian American artists and arts leaders to ensure a robust pipeline of talent in the field.
Table Dish: Music will be composed of three 30-minute networking Zoom breakout sessions. Individual participants change rooms every 30 minutes to meet with a total of three different leaders. At the end of the breakout sessions, we'll come together to share tips and follow up on unanswered questions.
Participating Leaders:
Meera Dugal, Producer, New York Public Library for Performing Arts
Grace Lee, Head of Artist Relations, YouTube
Eddie Nam, Founder of EN Management
Linda May Han Oh, Award-winning Bassist & Composer
Jumee Park, SVP of Film/TV Music, Downtown Music Publishing
Adam Zia, Entertainment Lawyer & Founder of The Zia Firm, PLLC
There is a $15 nonrefundable fee to register and hold your spot. Registration is capped at 30 attendees.
PLEASE NOTE THAT THIS IS NOT A PORTFOLIO REVIEW SESSION.
This program is supported, in part, by public funds from the New York City Department of Cultural Affairs, in partnership with the City Council; the New York State Council on the Arts with the support of Governor Andrew M. Cuomo and the New York State Legislature; CJ Huang Foundation; Con Edison; Fiskars; the Shelley & Donald Rubin Foundation; and numerous individual donors.
Tags
Contact
pson@aaartsalliance.org