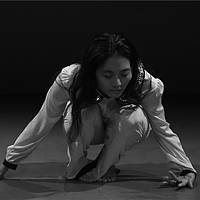 Stories of the Blind: Light, Shadow and Wind
January 23 – January 29, 2015
9 – 10PM
Mana Hashimoto presents Stories of the Blind: Light, Shadow and Wind for FLICfest
A serene, dramatic and enigmatic solo contemporary dance piece choreographed and performed by Mana Hashimoto.
~ About the piece ~
About Stories of the Blind - Light, Shadow and Wind Stories of the Blind-Light, Shadow and Wind is a contemporary solo dance piece. In this serene, exposed and enigmatic piece, Mana reveals her fears, struggles, dreams, longings and hopes before and after she loses her sight. The wind blows between reflections of Light and Shadow of life, from past, present to future. In her dance, Mana seeks the true meaning of "Once I was blind but now I see".
~ About FLICfest ~ Held annually at the historic Irondale, FLICfest (Feature Length Independent Choreography) is the first Brooklyn festival dedicated solely to the art of the feature-length dance. Each night of FLICfest will feature complete works by two choreographers, as well as informal cabaret performances encompassing a wide range of styles. ~ Venue Location ~ Irondale Center (3-minute walk from Brooklyn Academy of Music) 85 South Oxford Street Brooklyn, NY 11217 ~ Accessibility ~ Please let us know if you require accommodations or prefer to travel with someone due to visual impairment or other disability. Our goal is to make dance accessible to everyone. Please email to manahashimoto@yahoo.com and write your special needs.
~ Ticket ~ 1 ticket, 3 shows, full evening of dance! General Admission: $25 (Student/Artist/Senior: $20) *First 20 tickets only $15 using promo code "Mana" *Special Note: Anyone who helps spread the word on social media and refers 2 or more paying patrons for any evening can him/herself attend the entire evening of performances for free! Please email Mana for details at manahdance@gmail.com Each ticket gets you to both the 7:30PM show, Mana's 9PM performance, and 10PM performance cabaret in the balcony lounge!
January 23 Friday 7:30PM Nicole Wolcott "PaperPieces" 9PM Mana Hashimoto "Stories of the Blind - Light, Shadow and Wind" 10PM Performance Cabaret January 29 Thursday 7:30PM John Zullo "The Architecture of Proximity" 9PM Mana Hashimoto "Stories of the Blind - Light, Shadow and Wind" 10PM Performance Cabaret
Tags
Organized by
a4 - Network Admin