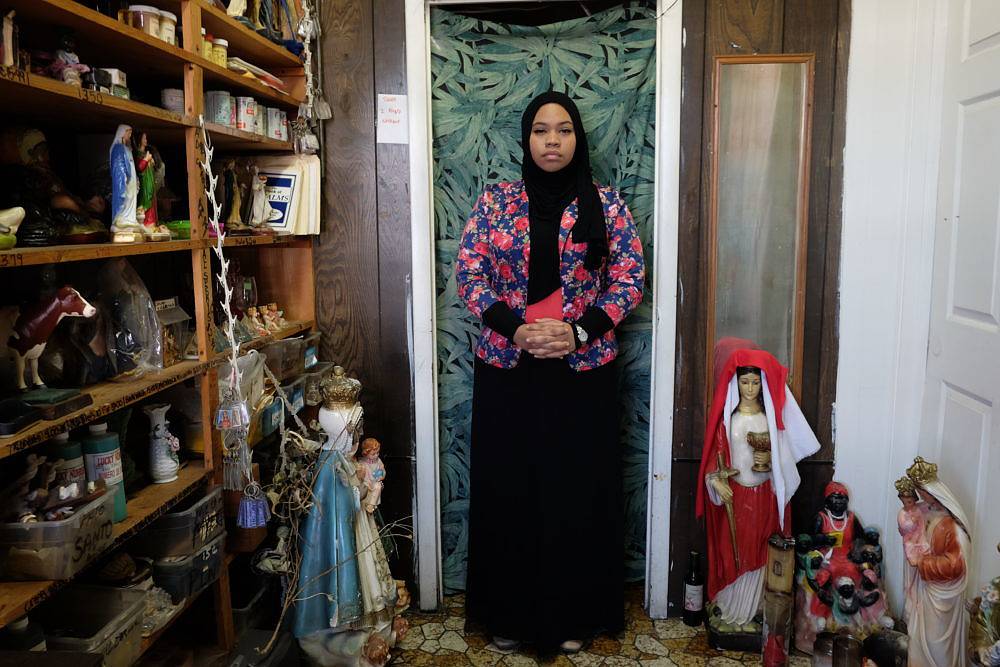 Stories from the Intersection of Latinx & Muslim
Saturday, May 13, 2017
7 – 9PM
Latinx Muslims are emerging as the country's fastest growing demographic of Muslims. But they have had a long and rich history, especially in New York City. At this program, we will hear about that history and current story. Join City Lore for conversations with: Rahim Ocasio, one of the co-founders of the Alianza Islámica in el Barrio, on the remarkable and obscure history of the largest and most influential Latino Muslim organization in U.S. history; Rahim's daughter Sultana Ocasio, who who speak about growing up Latina and Muslim; Rhynna M. Santos, founder of the Bronx Women's Photo Collective, who will share work from her project "A Transcendent Calling: Latina Muslim Portraiture"; and Vilma Santos, on her participation in the portraiture project.
This program is free and open to the public and is presented in conjunction with City Lore's exhibition Poetic Voices of the Muslim World, on view through May 14.
Click here for more information.
Organized by
a4 - Network Admin