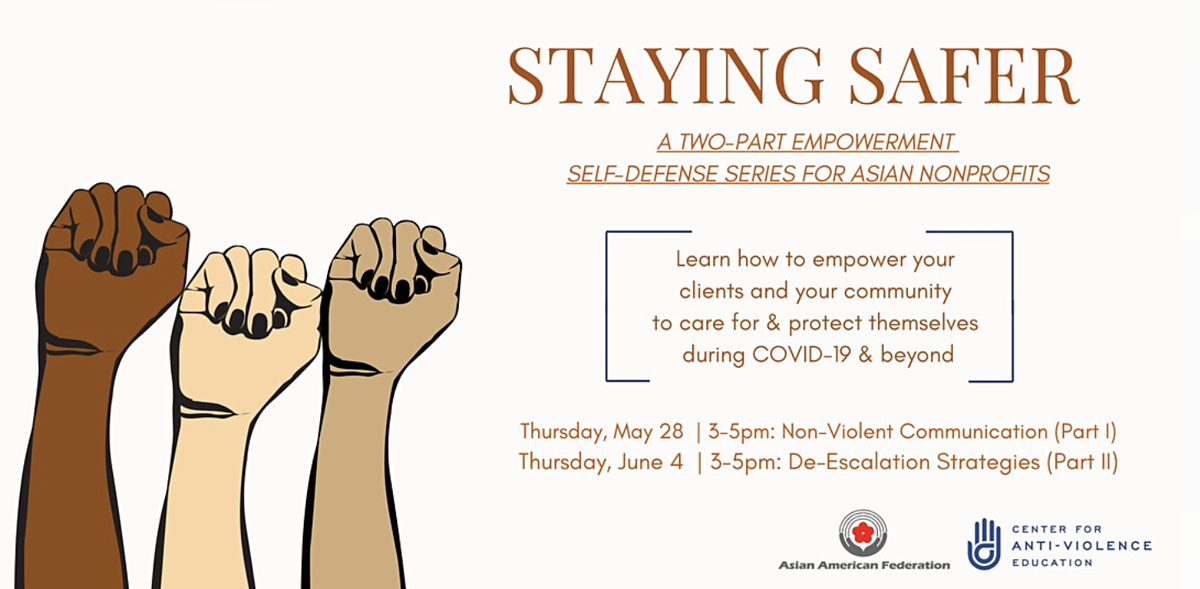 Webinar
Staying Safer Series: A Two-Part Series for the Asian Nonprofit Community
Thursday, June 4, 2020
3 – 5PM
Staying Safer Series: A Two-Part Series for the Asian Nonprofit Community
During these uncertain times it is all too common for tension, stress and conflict to increase both in our homes and in our communities. In our homes, we are seeing increasing rates of domestic and family violence. In our communities, we are experiencing rising numbers of incidents of anti-Asian racism and xenophobia.
De-escalation Strategies (Part II) | June 4, 3-5pm
The second part of this training series will focus on how to use prevention strategies such as de-escalation to defuse volatile situations. Participants will be guided through a range of verbal and physical de-escalation strategies and will have the opportunity to practice and reflect on these techniques in interactive breakout sessions. We will explore how we can bring back these strategies to our clients and our communities to better support and empower them during these challenging times.