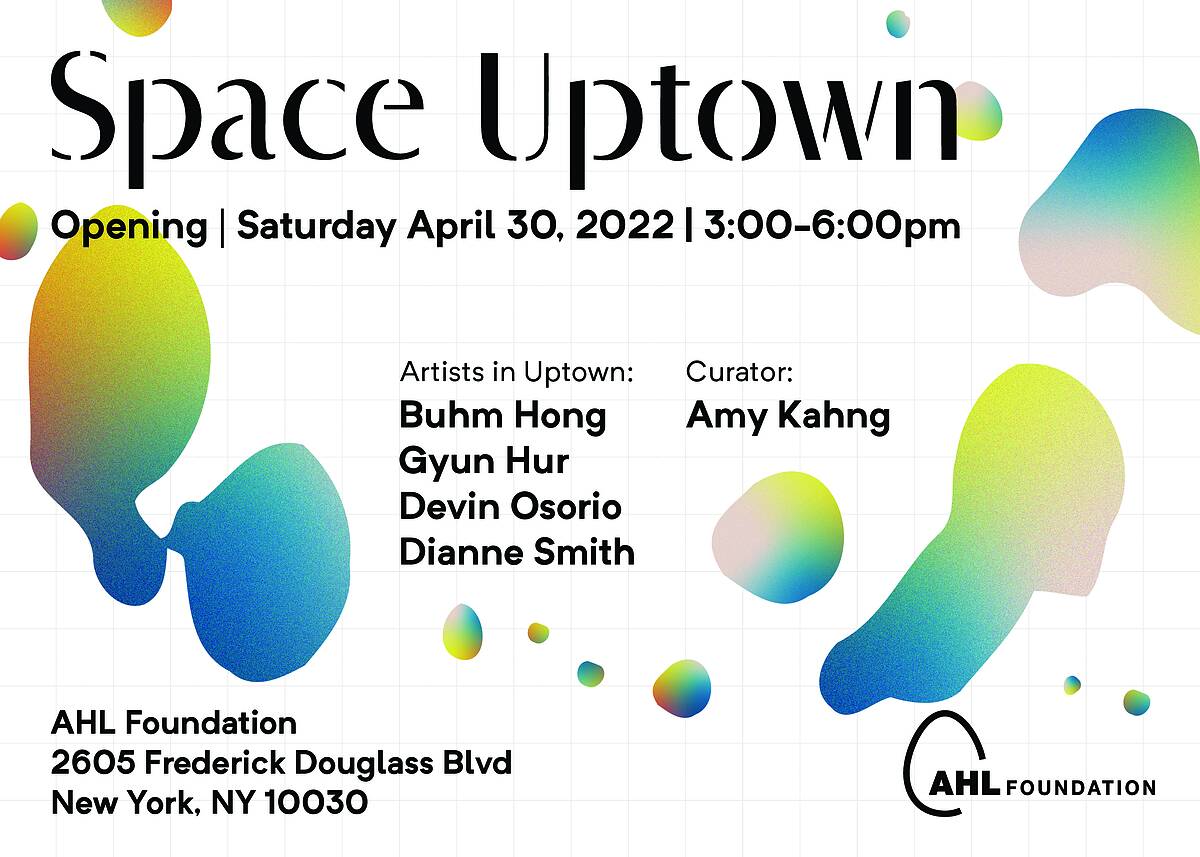 Exhibition
Space Uptown
Saturday, April 30, 2022
3 – 6PM
The AHL Foundation is opening its very own gallery space for the first time in its almost twenty-year history. We are excited to have this unprecedented opportunity to work more closely with artists and audiences than ever before.
You are invited to the opening of our inaugural exhibition, Space Uptown curated by Amy Kahng:
Date: Saturday April 30, 2022
Time: 3:00-6:00pm
Address: 2605 Frederick Douglass Boulevard, New York, NY 10030
Access Note: AHL Foundation gallery is wheelchair accessible and chairs are available for your comfort. A bathroom is also available on site. We are located closest to the A/C/B train at 135 Street Metro Station. If you have any access questions or needs please contact info@ahlfoundation.org.