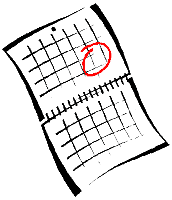 South Street Seaport Museum - Summer Series of Walking Tours
April 14 – July 29, 2017
12PM
The South Street Seaport Museum announces this summer's Seaport Walking Tours, illuminating the hidden, forgotten, and overlooked histories of New York's original seaport. Tickets are $15 for Seaport Walking Tours (members $12) and $25 for Special Walking Tours (members $20) and are available at https://southstreetseaportmuseum.org/seaportwalkingtours.
Take a Seaport Walking Tour and discover the seaport district's exceptional, wacky, and, at times, seedy history. Each tour takes attendees not only on a journey through the neighborhood, but through time as well. Hear stories about innovative merchants, hardened criminals, and incredible feats of engineering. Walking Tours are offered from May-July, every Thursday and Friday, and third Saturday of the month (Thurs at 12pm; Fri at 12pm & 2pm; Sat at 12pm, 2pm & 4pm).
The Secret Life of the Brooklyn Bridge
The Brooklyn Bridge quietly rises above South Street, but beneath its great towers the bridge stands on nearly 150 years worth of secrets. Take a walk from the seaport district to the start of the Brooklyn Bridge promenade near City Hall*. Along the way, hear stories of the bridge's grueling construction, of the incredible lives of its builders, and of the long-forgotten vaults hidden deep within.
*Please note this tour does not cross the Brooklyn Bridge.
A Wild Tour of the Wickedest Ward
The Fourth Ward was 19th century New York's most infamous district of vice and crime, earning it the title of the Wickedest Ward. Take a walk through the Seaport District and discover its seedy past when it was home to rat pits, lady bouncers, and river pirates.
Hello, Havana!
The Roaring Twenties transformed the piers of the East River into a haven for mobsters, smugglers, and tourists heading to the casinos of Havana, Cuba. From rum runners to luxury liners, discover the forgotten life of the East River waterfront during Prohibition, the Great Depression, and the Cuban Revolution.
Organized by
Michelle Tabnick Communications
Contact
katie@michelletabnickcommunications.com