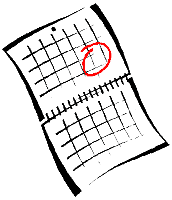 South Street Seaport Museum Receives Proclamation from the New York City Council
Tuesday, September 19, 2017
6 – 7PM
South Street Seaport Museum was honored to receive a proclamation from the New York City Council in celebration of the organization's 50thAnniversary. Captain Jonathan Boulware, executive director of the museum, accepted the honor on August 24, 2017.
The South Street Seaport Museum
in celebration of its
50th ANNIVERSARY
For cultivating a universal appreciation of New York City's maritime history that transcends cultural, generational, and geographical boundaries.
Signed this 24th day of August in the year Twenty Seventeen.
Melissa Mark-Vivierito, Speaker, For the Entire Council
Margaret S. Chin, Council Member, 1st District, Manhattan
Jimmy Van Bramer, Chair, Committee on Cultural Affairs
ABOUT SOUTH STREET SEAPORT MUSEUM
The South Street Seaport Museum, located in the heart of the historic Seaport district in New York City, preserves and interprets the history of New York as a great port city. Designated by Congress as America's National Maritime Museum, the Museum houses exhibition galleries and education spaces, working nineteenth century print shops, and an active fleet of historic vessels that all work to tell the story of "Where New York Begins."
Organized by
Michelle Tabnick Communications