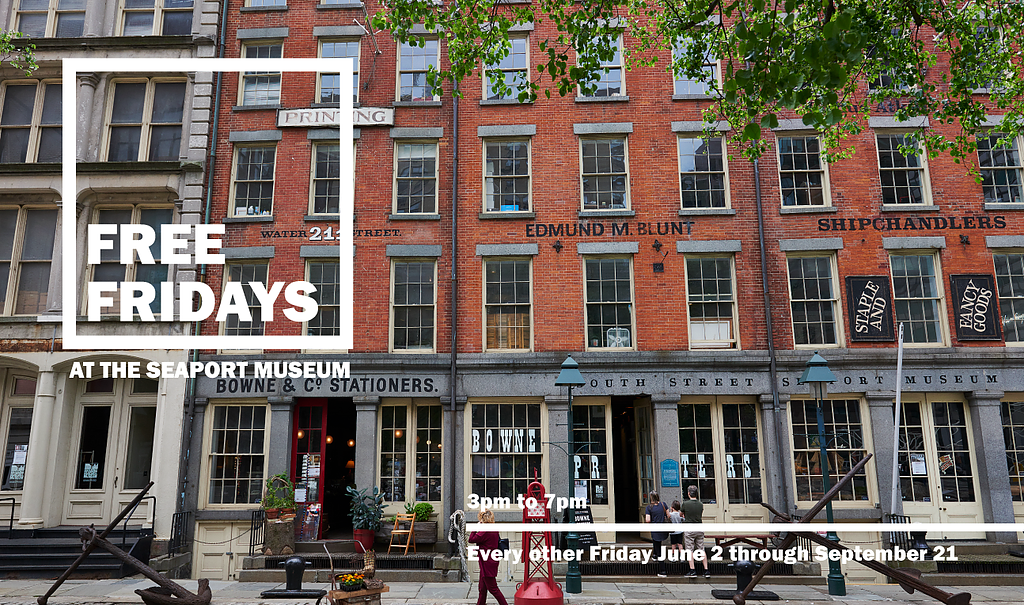 South Street Seaport Museum: Free Fridays Program
June 16 – September 22, 2017
3 – 7PM
The South Street Seaport Museum announces its summer program of Free Fridays! Every other Friday between 3-7pm, the Seaport Museum offers free admission to its exhibitions, historic ship tours, educational and programmatic activities, artisan demonstrations at Bowne Printers, and more!
The Free Fridays program will feature special activities on selected topics; the upcoming Free Fridays program on June 16 will feature the Seaport Museum's flagship Wavertree and will offer visitors a special opportunity to step aboard, grab a halyard and raise one of the ship's sails!
The 2017 Free Fridays program is presented by The Howard Hughes Corporation andis supported, in part, by public funds from the New York City Department of Cultural Affairs in partnership with the City Council.
On June 30th, the Free Fridays program will feature a special curatorial and collections walkthrough of the new exhibition, Millions: Migrants and Millionaires aboard the Great Liners, 1900-1914, one of the first exhibitions to examine, side-by-side, the dichotomy between First-Class and Third-Class passengers aboard ocean liners in the early 20th century.
Organized by
Michelle Tabnick Communications
Contact
lilli@michelletabnickpr.com