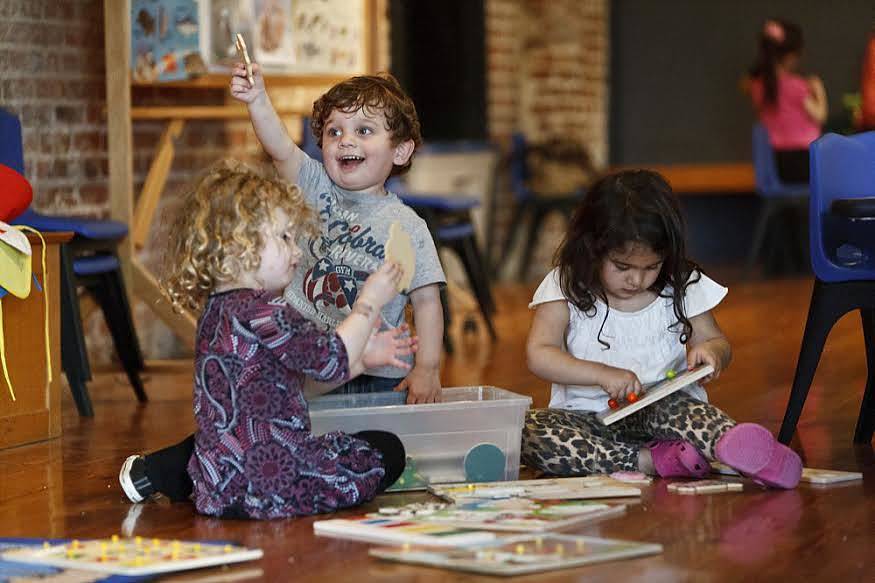 South Street Seaport Museum announces Expansion of Mini-Mates Program
April 16 – June 5, 2015
10 – 11:15AM
South Street Seaport Museum begins a new Spring Session of the Mini Mates Program with an expanded schedule. Sessions are on Thursdays, April 16 – June 4, 2015 and on Fridays, April 17 – June 5, 2015. Classes will be offered on two different days in order to minimize class size while allowing more families to participate. Families can sign up for Thursdays or Fridays, as both days will offer the same program. This program, aimed at children ages 18 months to 4 years and their parents or caregivers, is designed to encourage adults to engage in fun and educational activities with their children while guided by a Museum Educator. Themes include holidays, the changing seasons, nature, and the Seaport neighborhood! The family program will take place from 10:00am – 11:15am. The cost to attend is $200. A deposit of $100 is required at registration.
To reserve space for your child, email education@seany.org or call (212) 748-8753. Registration is now open.
A typical Mini Mates session lasts an hour and fifteen minutes and includes unstructured play time, music-making, hands-on learning activities, art-making, reading, and snack time. The class size is intimate, fast friendships form among participants, and once families join, they keep coming back! If you join the Mini Mates program, you'll become part of a close-knit group of friends who learn and grow together, and you'll also develop a stronger connection to the local community. The Mini Mates program meets on a regular basis, and the program operates year round. New families can join at any time. We hope you'll decide to come aboard!
ABOUT SOUTH STREET SEAPORT MUSEUM
South Street Seaport Museum is a non-profit cultural institution preserving and promoting the historic district of South Street Seaport in New York City. Founded on May 22, 1967, the South Street Seaport Museum (SSSM) is dedicated to telling the vital story of the foundation of New York and its link to its great natural harbor. The museum preserves and interprets the history of New York City as a place where goods, labor and cultures are exchanged through work, commerce, and the interaction of diverse communities. Designated by Congress as America's National Maritime Museum in 1998, SSSM is located in a 12 square-block historic district on the East River in Lower Manhattan, the site of the original port of New York City. The Museum is comprised of key historic locations such as Schermerhorn Row, our working trade centers on Water Street, and on the "Street of Ships" at Pier 16. These exhibitions and educational facilities are located in the South Street Seaport in New York City's largest concentration of restored early nineteenth century commercial buildings. The Museum houses exhibition galleries, working nineteenth century print shops, a maritime library, a maritime craft center, and the largest privately-owned fleet of historic ships in the country.
Organized by
Michelle Tabnick Communications
Contact
Lisa@michelletabnickcommunications.com