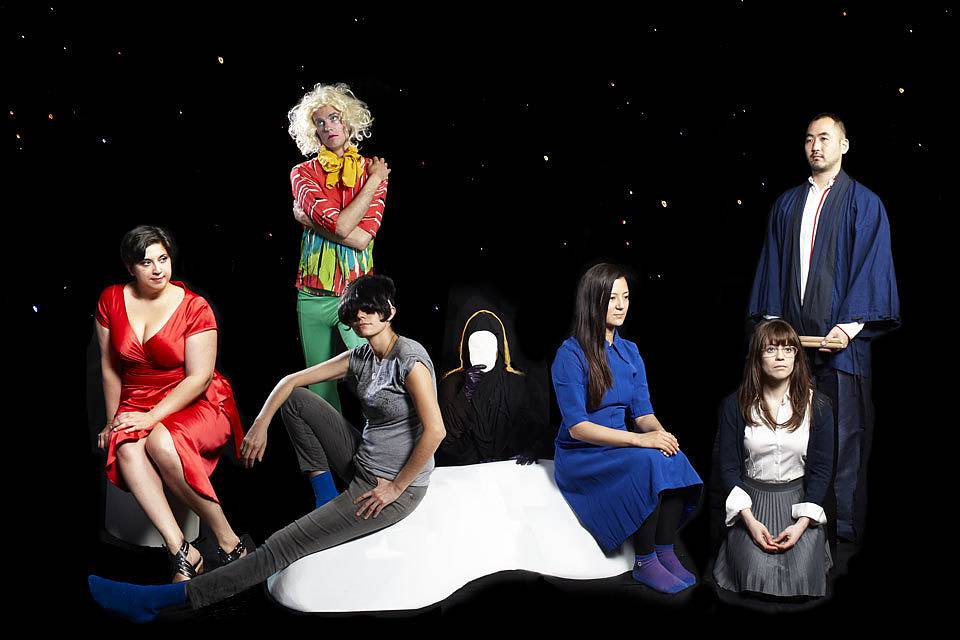 Song - Created and Directed by Leyna Marika P.
June 29 – July 2, 2016
8:30PM
Performances June 29 – July 2 at HERE
New York, NY —
Inspired by Obon, Japan's week-long celebration for calling back the dead, SONG is a movement-based opera that moves in and out of liminal spaces, taking place in a subconscious, dream-like space with temporary inhabitants.
A poem, a pocket of time, a wish, a lie, a piece of you, a fragment of me, or a way to become we, SONG takes place in a mysterious mechanical space ruled by timelessness and music. A game-like structure guides seven distinct performers, including an opera singer, a taiko drummer, a jazz guitarist, and a butoh dancer. Together with a fox-like sculptural instrument that operates a bit like a wizard behind a curtain, the performers create non-linear, fragmented portraits of themselves, allowing them to express the difficulties around social life, the sense of self, and a longing to escape it all.
Organized by
a4 - Network Admin