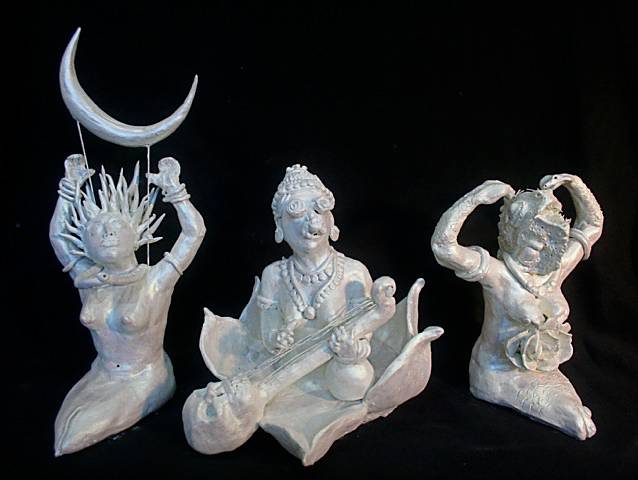 Sheherzade's Gift
September 3 – September 23, 2015
All Day
Sheherzade's Gift
Opening Reception: Thursday September 3rd, 6-8 pm
Artists: Nida Abidi, Ruby Chishti, Meena Hasan, Mala Iqbal, Mona Saeed Kamal, Gelare Khoshgozaran, Sa'dia Rehman, Negin Moss, Katherine Toukhy. Curated by Jaishri Abichandani.
As Part of Local Project's guest curatorial program, Local Project presents a group show of women artists working in a variety of media, curated by an independent curator and artist Jaishri Abichandani.
One of the most enduring and influential books in global popular culture is A Thousand and One Nights. Understood as an amalgamation of fables originating from West and South Asia, its main protagonist is the fictional Queen Sheherzade, whose stories are told to countless young girls from North Africa to South East Asia. The telling of the stories varies in each account but the Vazir's daughter retains the qualities of being erudite, amusing and ultimately more powerful and wise than the monarch himself. Beguiling him with the foibles of humankind long enough to generate understanding and love within the king, her mental faculties allowed Sheherzade not just to survive a night but reign as a queen while sparing the lives of other women in the monarchy.
Lebanese author Hanan al-Shaykh penned a re-telling of the ancient classic, described her encounter with Sheherzade in the text - "I fell in love with her because I thought she was the first feminist. Second, because she was a philosopher, an artist, a writer, and she was trying through literature to humanize the king and men around her."
It is with this impetus that Sheherzade's Gift examines the work of women artists from Egypt, Iran, Pakistan, India and Bangladesh who reside in the US. Their lived experiences vary from being recent immigrants to being second generation Americans. Brought together by membership in the diaspora, the work of these artists speaks from individual points of reference. Through painting, sculpture, drawings, installation and video, these artists tell stories that seamlessly traverse continents, languages and aesthetics with humor and pathos.
Read more
Organized by
a4 - Network Admin