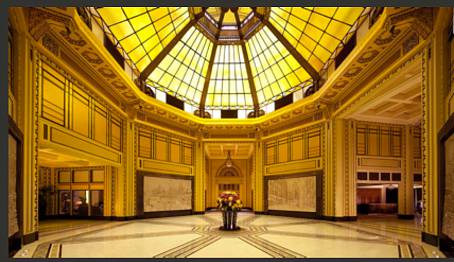 Shanghai Deco
Friday, October 10, 2014
7 – 8:30PM
ILLUSTRATED TALK
SHANGHAI DECO
Friday, October 10, 2014
7:00-8:30 PM
In advance of the international Coalition of Art Deco Societies' (ICADS) November 2015 World Congress in Shanghai; ADSNY has invited Tess Johnson, co-author of Shanghai Art Deco, to share the exquisite Deco style of Shanghai with our members. Tess's illustrated lecture will feature stunning images of Shanghai's ARt Deco icons that range from the luxurious Sassoon House to the many Deco apartment and office buildings in the city.
Tess Johnston has lived in Shanghai for more than 30 years. After her retirement in 1996 from diplomatic service, Tess remained in Shanghai where she has continued to research, write, and lecture. She and her Shanghainese co-author Deke Erh, have written 25 books, including 15 on Western architecture and the expatriate experience in pre-revolutionary China.
There will be a dim sum and wine reception following the talk.
Shanghai Art Deco will be republished for the 2015 Shanghai World Congress.
Tags
Organized by
a4 - Network Admin