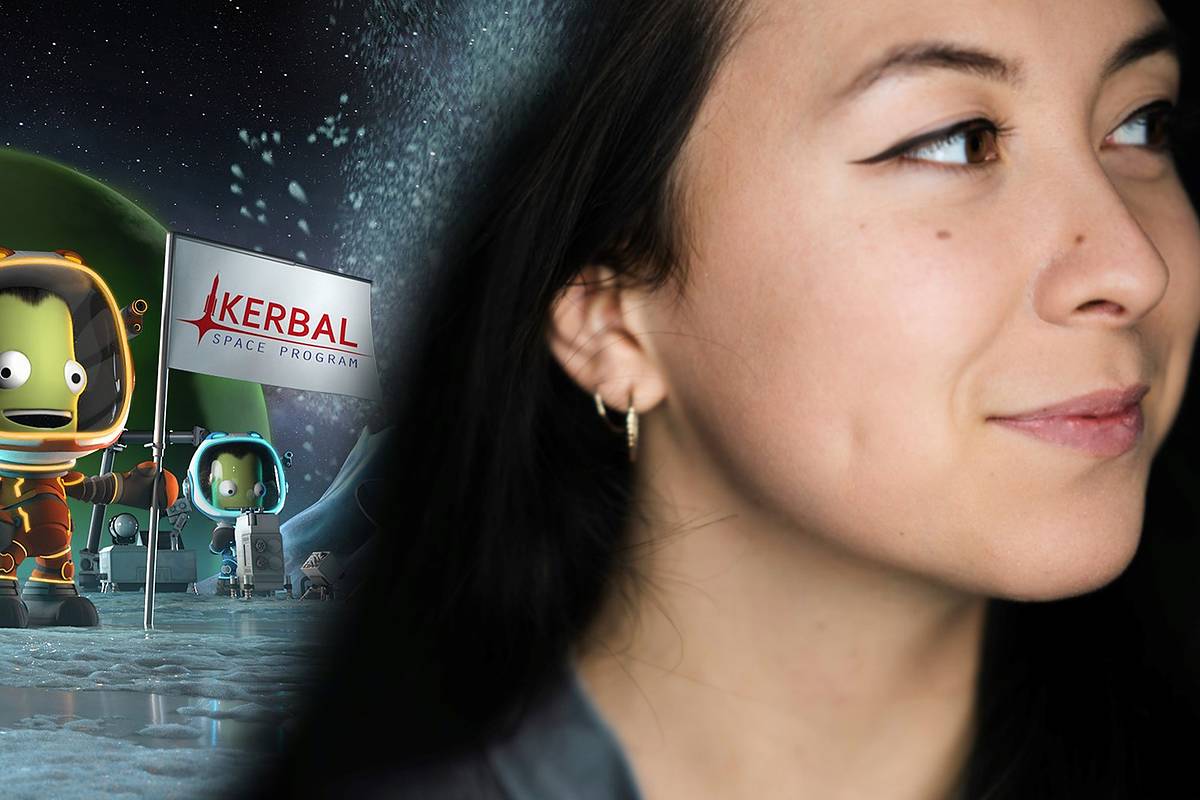 Game
ROAD TO CHANG'E: Kerbal Space Program with Alex Lin
Wednesday, February 17, 2021
6 – 7PM
Join A4 and artist and space journalist Alex Lin on Twitch as she constructs a lunar base and attempt to land on the moon with Kerbal Space Program. Building a new world inspired by Lunar New Year decor, Alex celebrates the importance of the moon and the China National Space Administration as they recently completed a successful lunar sample return mission Chang'e 5. The livestream chat will be open to all stream-viewers, so we invite you to join Alex on her journey to create the lunar base, while sharing your new year wishes.
This program is part of A4's 2021 Lunar New Year Celebration: Year of the Ox. Learn more here.
Alex Lin is an award-nominated Asian-American playwright, screenwriter, and journalist. As an ex-STEM kid from Bergen County, her work is powered by a drive to bridge the gap between the science and entertainment industries. Her plays have been workshopped and produced with Women's Theatre Festival, The Rude Mechanicals, Miami University, Actors Theatre of Louisville (PTC), University of Idaho, and Gabriel Stelian-Shanks' directing cohort at Pace University. She is a 2020 Pass the Pen nominee at Ashland New Plays Festival, a 2020 ScreenCraft Stage Play Quarterfinalist, and a member of the 2020/2021 Asian American Arts Alliance Virtual Residency.
As a space journalist with A24 Film's media outlet, Supercluster, she's had the privilege of working with former astronauts Nicole Stott, Mike Massimino, Victor Glover, and Alvin Drew, NASA Flight Director Pooja Jesrani, JSC Social Media Lead Leah Cheshier, NASA executive Kathy Lueders, Mark Heyman (Black Swan), Cathy Ang (Over the Moon), Felicity Jones (Star Wars: Rogue One, The Theory of Everything), David Oyelowo (Selma, Rise of the Planet of the Apes), SpaceX, Boeing, and Netflix to bridge the gap between scientific discovery and the popular culture it influences. Her project with Drew and Oyelowo, "A Conversation with a Real Life and Silver Screen Astronaut," provided exclusive coverage of George Clooney's The Midnight Sky and raised awareness for Drew's initiative, the Patti Grace Smith Fellowship - a scholarship empowering Black excellence in the aerospace industry. Lin has also covered several #LaunchAmerica missions, including DM-2 and Crew-1, and the ISS 20th anniversary of continuous human presence, for which her article Peace and Progress Aboard the International Space Station sat at #1 on Reddit r/space's front page for three consecutive days and hit over 36,000 upvotes.
Contact
pson@aaartsalliance.org