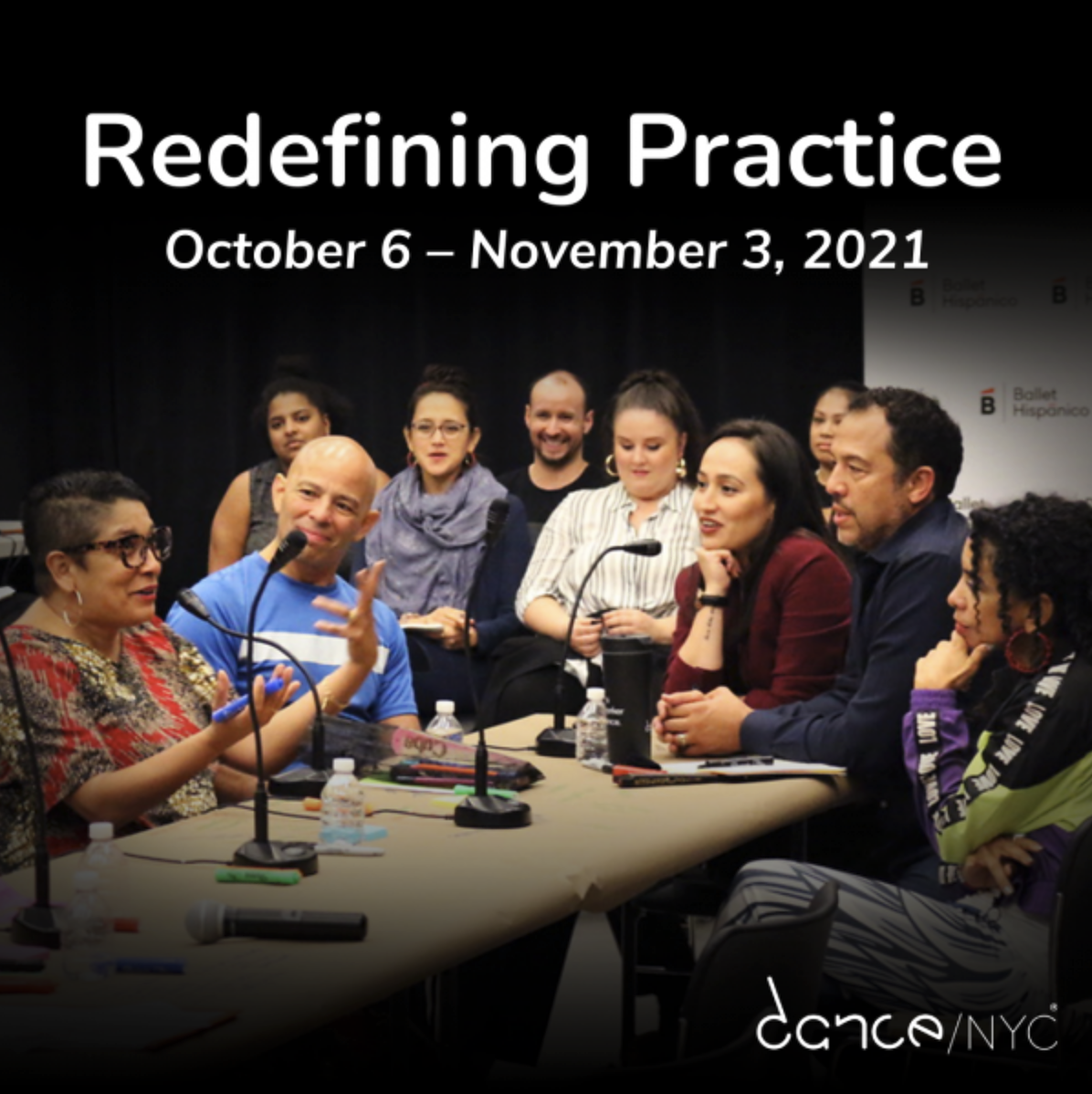 Community Event
Redefining Practice
October 6 – November 3, 2021
12AM
When: Wednesdays, October 6 to November 3, 2021 from 6 – 7:30 p.m. ET
Where: Online, with one in-person convening
Registration: Registration is required. All events in this series are free and open to the public. Attend one or multiple town halls.
About: Dance/NYC is pleased to announce the Redefining Practice town hall series, which will take place both online and in-person. As the landscape for dance as professional practice, living ritual and technical production continues to evolve, Redefining Practice explores how artists and institutions are adapting, unlearning and innovating new ways of being in creation––and the many phases that creation takes––to prioritise new learnings in racial justice, physical/emotional safety, and community care.
October, 6 2021
Asian American Choreography Tea House | Online
Curated and moderated by Phil Chan, Co-Founder, Final Bow for Yellowface
October 13, 2021
Oceanic Currents: Indigenous Pacific Island Movement Artists | Online
Curated by Ahimsa Timoteo Bodhrán, Multimedia Artist, Educator, and Organizer
October 20, 2021
Dance Workers Protecting Their Labor | Online
Curated and moderated by Candace Thompson-Zachery, Dance/NYC Senior Manager of Programming and Justice Initiatives
October 27, 2021
Re-entering With Care: A Community Town Hall | Online
Curated and organized by the Dance/NYC Junior Committee
November 3, 2021
AfroLatinidad and the NYC Dance Ecology | Online and in-person
Location: The New York Public Library for the Performing Arts, 40 Lincoln Center Plaza, New York, NY 10023
Presented in partnership with Ballet Hispánico, the Caribbean Cultural Center African Diaspora Institute, and the Jerome Robbins Dance Division at The New York Public Library for the Performing Arts