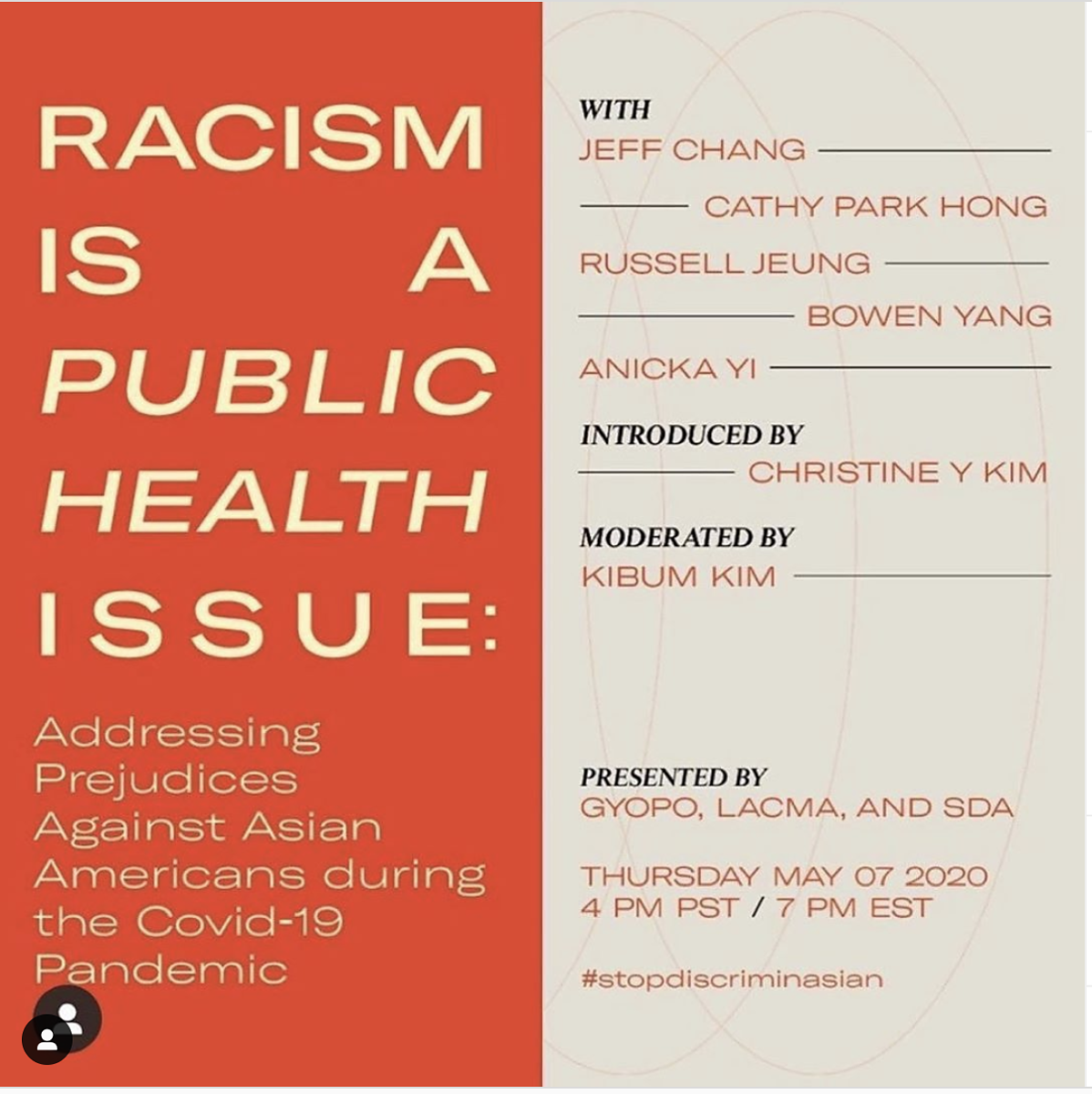 Forum
Racism is a Public Health Issue
Thursday, May 7, 2020
7PM
The rise of anti-Asian and anti-Asian American racism during the COVID-19 pandemic has laid bare deep racial inequities in the United States.
In the first of a series of conversations about racism and public health, GYOPO, LACMA, and SDA invite five Asian American cultural producers to speak about the racialization of COVID-19; intersections with class and gender; the history of racism against Asian Americans; and the racist myths and stereotypes that have silenced and cleaved Asian American communities.
.
Panelists include Vice President for Narrative, Arts, and Culture at Race Forward Jeff Chang; writer Cathy Park Hong; San Francisco State Chair of Asian American Studies Russell Jeung; actor-comedian Bowen Yang; and artist Anicka Yi. Introduced by LACMA Curator of Contemporary Art and GYOPO co-founder Christine Y. Kim, and moderated by Commonwealth & Council Partner Kibum Kim, the panelists will speak about their personal experiences, political actions, and the need for greater discourse and a recommitment to a broader struggle for racial equity.
RSVP on LACMA's site: https://www.lacma.org/event/racism-public-health-issue-addressing-prejudices-against-asian-americans-during-covid-19