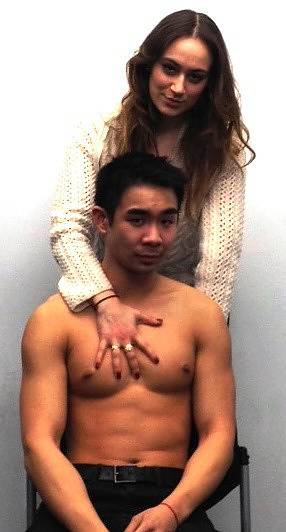 Prisoner of Love
April 5 – April 21, 2012
8PM
Prisoner of Love deals with Julian, who is imprisoned as a teenager for a murder that he believes was an accidental shooting. In jail, Julian is preyed upon by tougher inmates, but soon learns the art of survival, and transforms himself into a macho man.
The play picks up from his parole and subsequent re-entry into a world that he no longer knows, and a life he is not sure he can lead. His wealthy mother, who is terminally ill, dies and Julian inherits her fortune. His three siblings step up a campaign to get a share of the money and a harassed Julian begins to think nostalgically about his prison days when he was happy with his teenaged lover. As the days go by Julian becomes increasingly tormented and gets into ugly confrontations - and the play ends with Julian finally finding a way out of his existential predicament.
The Asian American actor Roger Yeh plays the lead role of Julian, handpicked by Artistic Director Rich Ferraioli from numerous applicants.
Tags
Organized by
Variations Theatre Group
Contact
press@variationstheatregroup.com