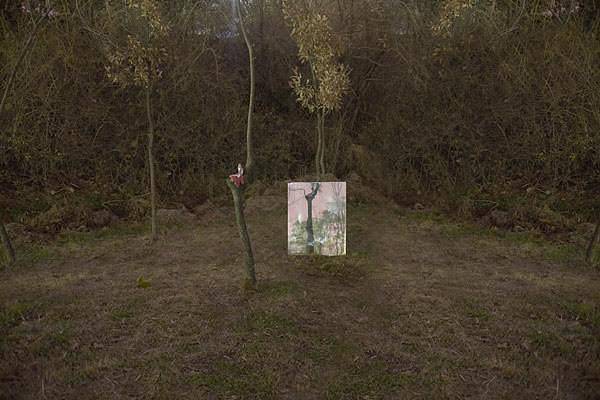 PRESENCE: Richard Tsao, Seokmin Ko, Zhang Jianjun
March 9 – April 8, 2017
All Day
MARCH 7 - APRIL 8, 2017 ART PROJECTS INTERNATIONAL
Reception: Thursday, March 16, 6-8pm
Art Projects International is pleased to present Presence, a three-artist exhibition on view from March 7 to April 8, 2017. The artists Richard Tsao, Seokmin Ko and Zhang Jianjun explore the nature of presence. This special presentation will coincide with Asia Week New York.
Richard Tsao's color-saturated mixed-media work takes extended periods of time to unfold and is created by pooling and flowing pigments, allowing natural chance to have its say. The works on view including Glacier and Solar and Solaris are works created in Tsao's specially designed "flood room" studio. Those familiar with Tsao's work will recognize his unrestrained use of color which seems to appropriately present itself in just the right balance. With pigment thoroughly encrusting the canvas or wood supports and with sections of the encrustations sticking out well beyond the supports' edges, Tsao's works are less painted than accumulated—they may be years in the making.
A comprehensive survey of Seokmin Ko's widely acclaimed photographic series The Square includes 15 photographs some of which are on view for the first time. In Ko's The Square—a multi-year, ongoing project—a mirror shown reflecting its surrounding is held in a field, or in the sea, or on a road. Two hands gripping the mirror's edge are the only clue of the holder's presence. In The Square 08, a mirror leans against a tree and the holder's gloves are simply placed. No person is visible yet the gloves stand in for the human.
In Zhang Jianjun's photographs from his Vestiges of a Process series "rough" paper is used to hold the image and draw attention to itself. The images of Shanghai Shi-Ku-Men architecture, a blending of European and Chinese styles from the 20's and 30's, are stamped with official looking red markings that read "tear down." Once existing in consort with real buildings marked for destruction, now—that the buildings are gone—Zhang's art works are the most real thing left even as they announce themselves as only paper. It is this paper's interplay with the real that points to the fluidity between idea, thing, document and memory.
Click here for more information.
Organized by
a4 - Network Admin