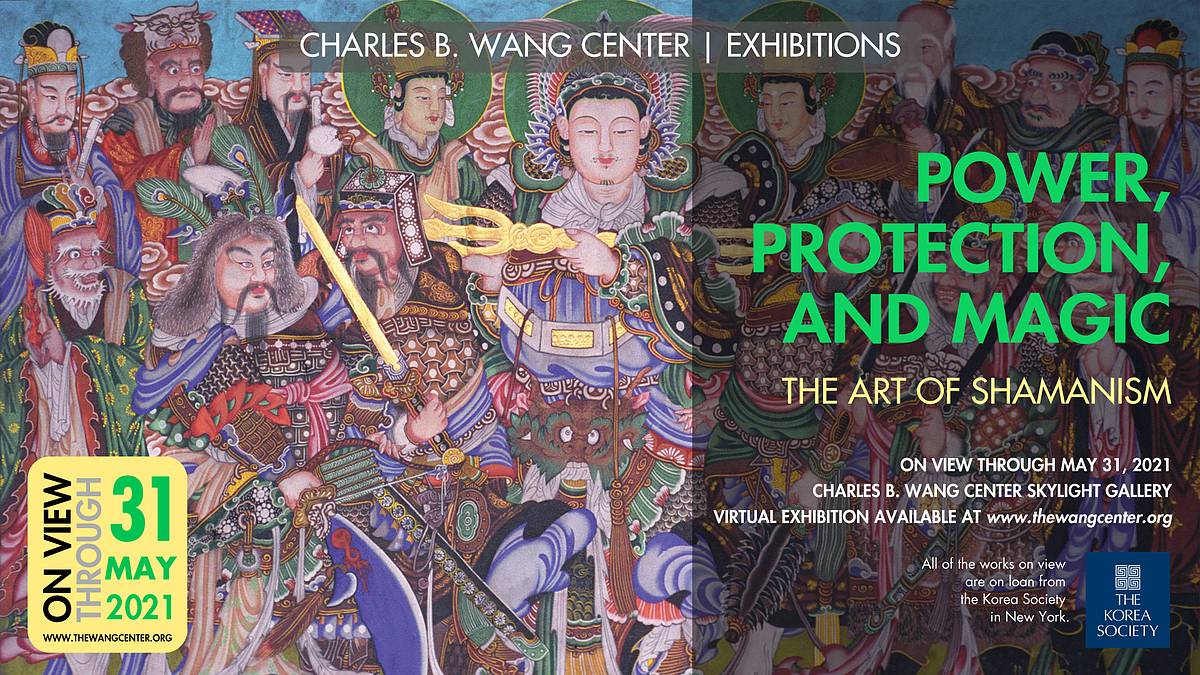 Exhibition
Power, Protection, and Magic: The Art of Shamanism
March 1 – May 31, 2021
12AM
Shamanism is an ancient and ubiquitous phenomenon in both the East and the West, and it has often co-existed with other forms of magic, superstition, and religion. Curated by Jinyoung A. Jin, this exhibition presents a selection of rare iconographic paintings to explore shamanism as a religion, a culture, and a belief system in Korea. The vibrantly colored, elaborately depicted deities are made for use by shamans, who serve as intermediaries between the physical and spiritual worlds, and between the community and various deities, in order to make the universe right.
You can view the virtual exhibition here;
www.thewangcenter.org
.