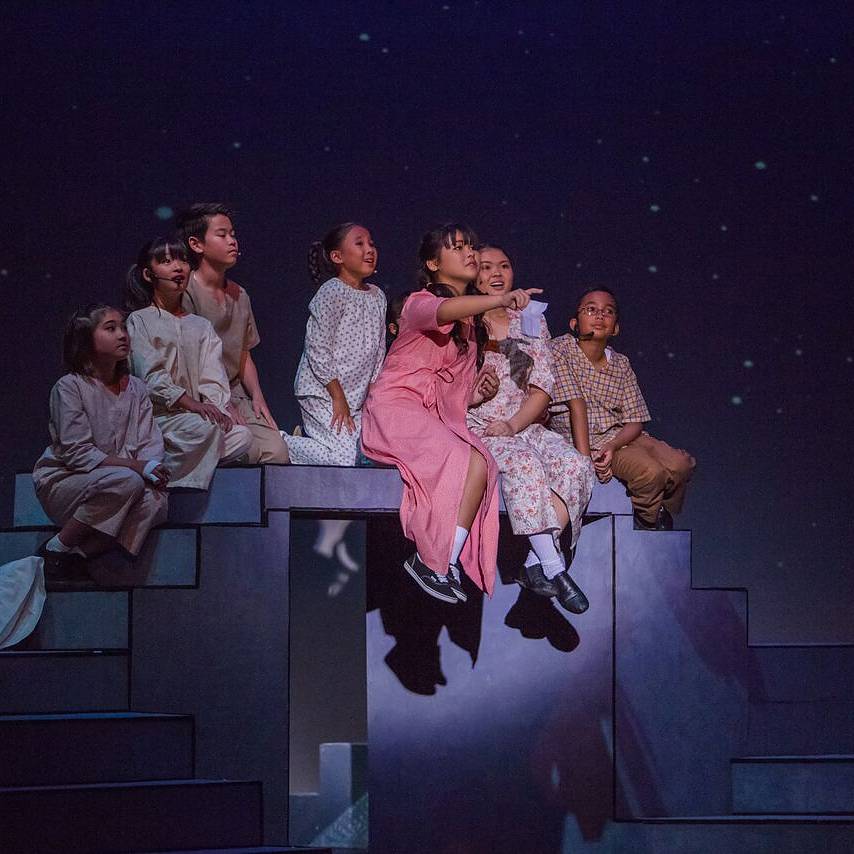 Peace On Your Wings
Saturday, September 10, 2016
7:30 – 9PM
Peace on Your Wings, an uplifting, inspiring new musical based on the true story of Sadako Sasaki, a young girl who survived the Hiroshima bombings and went on to inspire an international peace movement, makes its New York premiere Friday, September 9 at 7:30 pm and Saturday, September 10 at 2 pm and 7:30 pm at the John Jay College Gerald W. Lynch Theater (524 W. 59th St, NYC 10019). Tickets for all ages are $35/$25 general admission; $15 for students, and are available by calling 808-744-5501 or online at http://ohanaarts.ticketleap.com.
Peace on Your Wings features an all youth cast performing original pop music with Japanese influences written by composer Jennifer Taira and lyricist Laurie Rubin. Set in post-war, 1950s Japan, the musical follows the lives of the effervescent Sadako Sasaki and her peers as they navigate the tricky landscape of youth. When Sadako falls seriously ill the children's lives begin to unravel. Recalling the Japanese legend that anyone who folds 1,000 origami paper cranes is granted one wish, Sadako and her friends rally together to make hundreds of birds from needle wrappings, medicine labels, and any paper they can find. Sadako's dreams for a better tomorrow teach the children-and then the world - about courage, love and peace.
In life as in the musical, Sadako's struggle, her origami paper cranes and her dreamfor peace inspired a youth movement to build a Hiroshima memorial to honor the child victims. Today, people throughout the world continue to make origami paper cranes to express their hope for peace, with displays observed in such war-torn areas as Iraq.
The upbeat musical is unique as it is one of the few youth musicals with all Asian characters. The production is presented by Ohana Arts, the award-winning Hawaii-based performing arts organization dedicated to fostering world friendship and peace through the universal language of the arts, and is co-sponsored by the Japanese American Association of New York.
Enter to Win Two Tickets and Meet the Cast!To celebrate the New York premiere, make or draw an origami paper crane and write on the wings what peace means to you. Video tape yourself saying in 10 seconds why peace is important, show us your drawing or crane and post to social media with the hashtag #POYW. The entry that most embodies Sadako Sasaki's spirit will receive free tickets to the show and a meet and greet with the cast.
Tags
Organized by
a4 - Network Admin