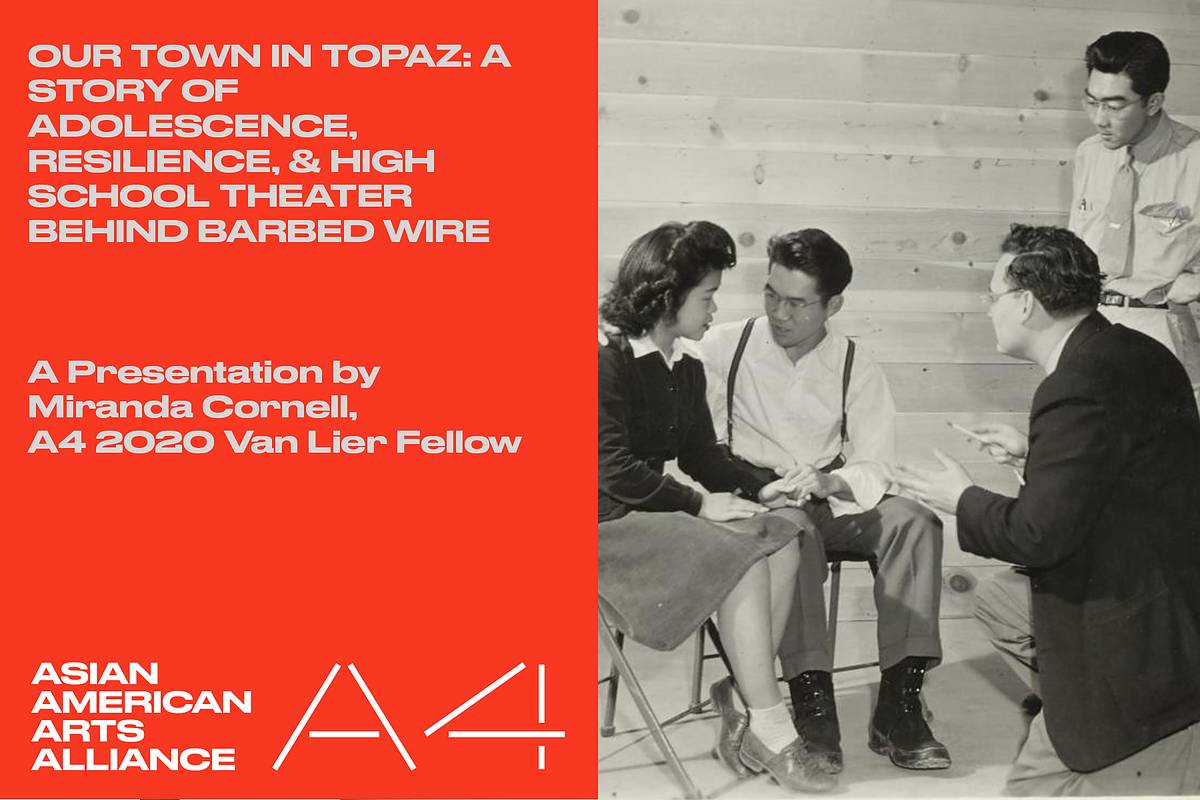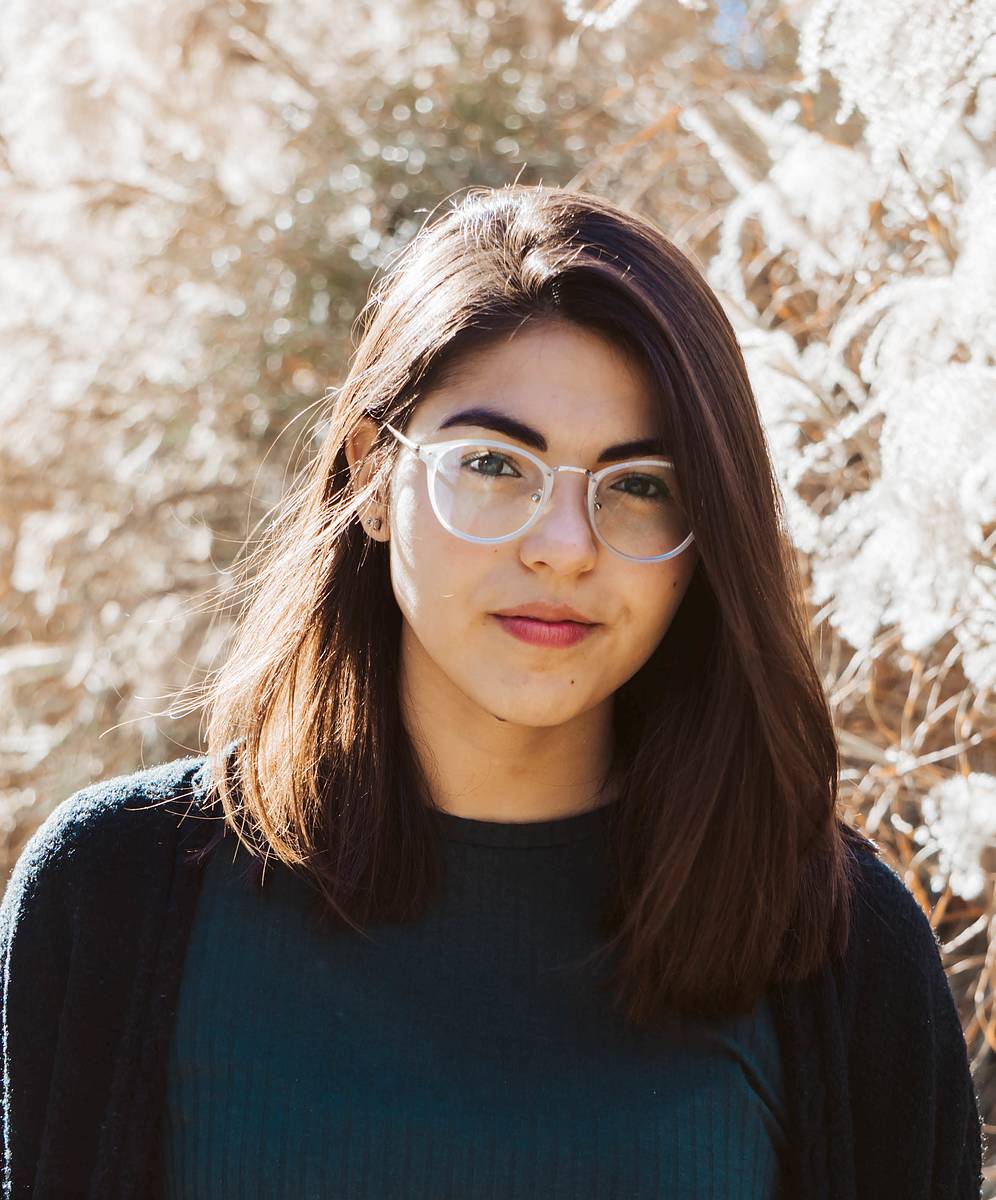 Presentation
2020 Van Lier Fellow Presentation: Our Town in Topaz with Miranda Cornell
Wednesday, January 27, 2021
7:30 – 9PM
Join Asian American Arts Alliance and A4 2020 Van Lier Fellow Miranda Cornell as she shares parts of a new theatrical piece based on this true story, featuring a roundtable discussion with early-career Japanese heritage theater makers, Haley Sakamoto, Sam Hamashima, and Terry Kitagawa, asking the question "what makes Our Town ours?"
After Executive Order 9066 was enacted in February of 1942, nearly 120,000 people of Japanese descent were forcefully relocated into concentration camps. Over a year later, in the Central Utah "Relocation Center," more commonly known as Topaz, a group of Nisei high school students performed Thorton Wilder's Our Town in the camp dining hall under the direction of their white, Mormon drama teacher. What did the quintessential American play look like in such an un-American (or uber-American) place? How did their own lived experiences of growing up Japanese during the dawning of World War II and incarceration inform how they interacted with the play's themes of community, mortality, and companionship? Was it a transformative experience of resistance or, for some, was it just a school play?
Learn more about the A4 Van Lier Fellowship here.
Miranda Cornell is a Japanese-American theater director, producer, and educator born and bred in Brooklyn, New York. She strives for an American Theater that is radically inclusive and her mission as a theater maker is to tell stories that are unabashedly sincere, irrevocably alive, and deeply collaborative. Select directing credits include Head and Heart, a concert of songs written and performed by artists under the age of 25 for NYMF, Revolt. She said. Revolt again. (Vassar College), the North American premiere of Breach Theatre's It's True, It's True, It's True (Idlewild Theatre Ensemble), Mr. Burns, a post-electric play (The Philaletheis Society), #Blessed, or How to Be Saved and Know It at the New York International Fringe Festival, We Go Together, Hamlet & Ophelia, Very Bad Words, and The Road Trip (Semicolon Theatre Company). Assistant directing credits include McCarter Theatre Center, the Experimental Theater of Vassar College, New York Stage and Film, and The TEAM. She has worked with Theatre For A New Audience, the New Victory Theater, Theatre Communications Group, and is currently a 2019/2020 Directing & Producing Apprentice at McCarter Theatre Center. Miranda is a graduate of Vassar College where she double majored in Drama and Education, was awarded the Molly Thacher Kazan Prize for directing, and received top honors on her Education thesis about culturally reflexive, socially engaged theater curriculum for the adolescent classroom. She is a proud alum of SITI Company's Summer Training Institute and NYSAF/Powerhouse Theater Training Program.
Contact
pson@aaartsalliance.org