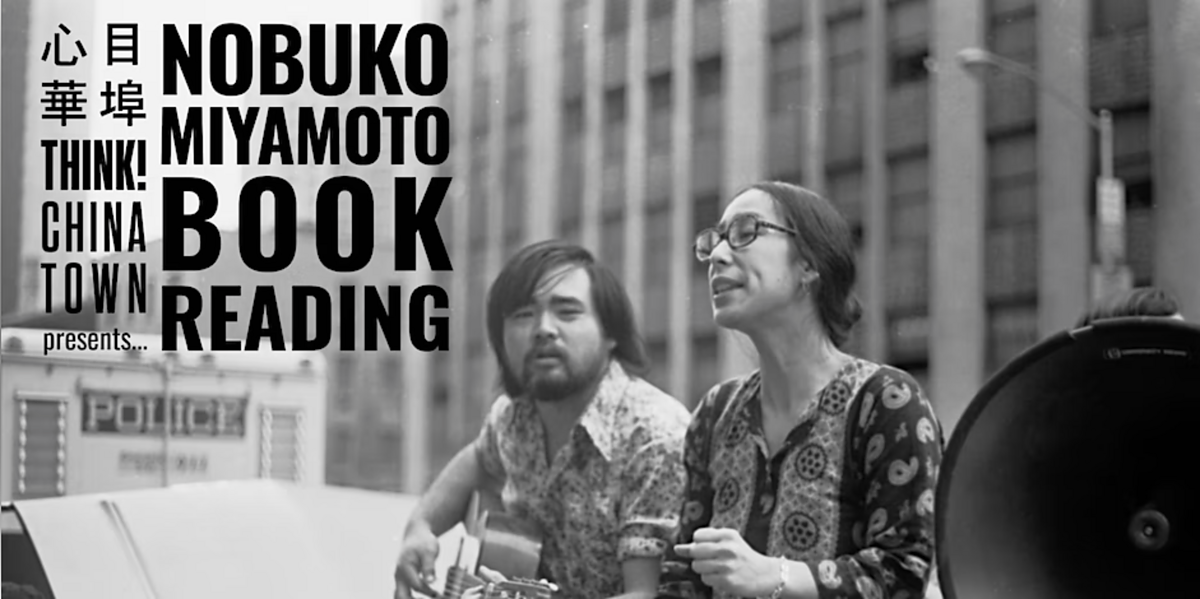 Reading
Nobuko Miyamoto "Not Yo' Butterfly" Book Reading
Friday, February 24, 2023
6 – 8PM
Nobuko Miyamoto shares from her memoir, "Not Yo' Butterfly: My Long Song of Relocation, Race, Love, and Revolution."
Join us for a live book reading and Q&A session from artist Nobuko Miyamoto as she shares from her memoir, "Not Yo' Butterfly: My Long Song of Relocation, Race, Love, and Revolution", her experiences as an artist and troubadour in the '70s Asian American movement leading to a lifetime using art as a means of social change and solidarity across cultures. Following the reading, artist Arlan Huang and T!C's Director Yin Kong will lead a Q&A session with Miyamoto. Book signing with Miyamoto and reception with drinks will follow.
Nobuko Miyamoto is an icon of Asian American music and activism. Since the early 1970s, she has been exploring ways to reclaim and respirit our minds, bodies, histories, and communities, using the arts to create social change and forge solidarity.
–
Suggested donation of $5-15 is appreciated.
All ticket proceeds will directly go back to our artists and T!C team who make these community events possible.
If you are unable to contribute financially, please don't hesitate to reach out – we would still love to have you there! Ask us about options to volunteer with us.
Think!Chinatown is committed to hosting accessible events for our Chinatown neighbors. As we continue to present free, public events throughout the neighborhood, we invite you to support us with your contribution to grow our new home and community art space at 1 Pike.