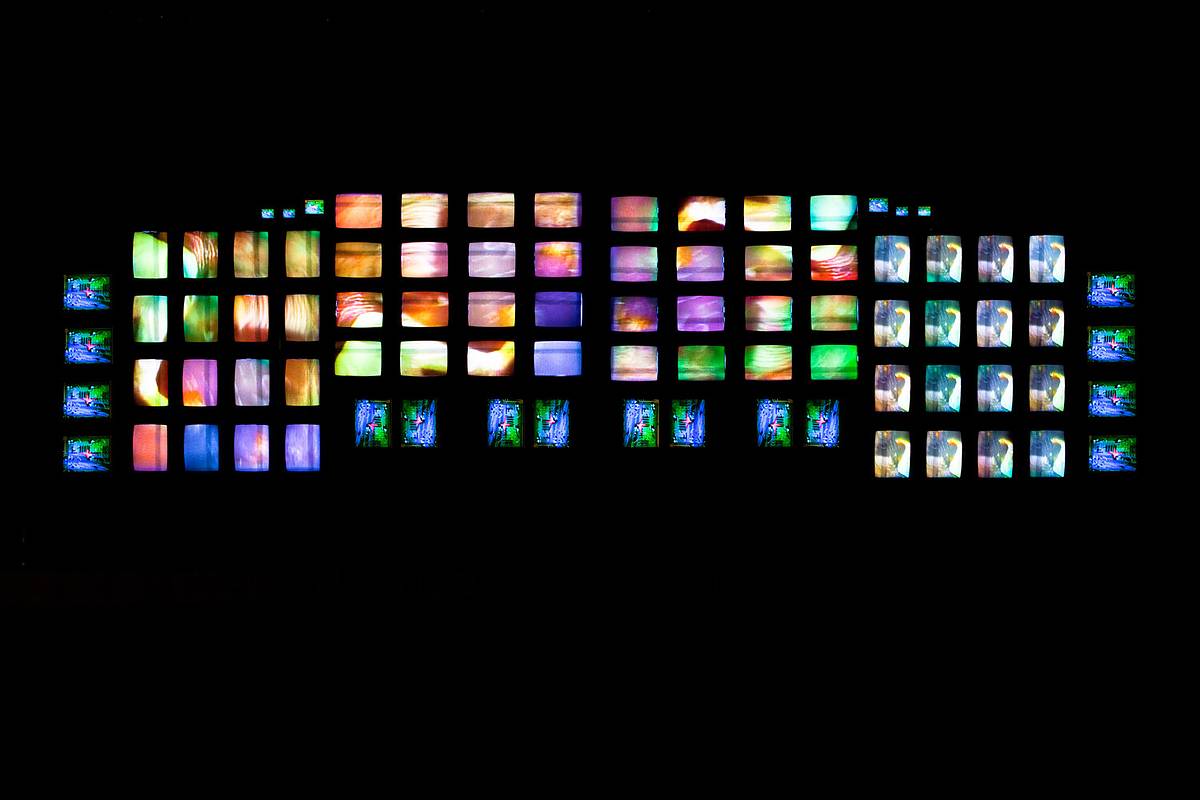 Exhibition
Nam June Paik: The Maestro of Time
December 5, 2019 – January 31, 2020
9 – 5PM
Nam June Paik: The Maestro of Time celebrates an artist who freely orchestrated the concept of time across the past, present, and future. Nam June Paik's many titles— the father of video art, avant-garde musician, performance artist, and thinker, among many more— are made evident through this exhibit.
This exhibition presents Paik's keen insight that foresaw the era of video and other social media platforms, and in celebrating the history and future of the KCCNY (inaugurated on December 5th, 1979), aims to channel Paik's visionary ways of seeing the future, paving the way forward with a new, creative vision.
Nam June Paik: The Maestro of Time brings monumental works together in one place, including M200, Paik's large-scale video art created in commemoration of the 200th anniversary of Mozart's passing, as well as photographs by Jae-young Choi of Paik's gut performances. M200 is the highlight of the exhibition that consists of 86 TV monitors spanning the wall. It not only features Mozart, John Cage, Merce Cunningham, and Joseph Beuys, but also plays music that Paik himself had arranged, composed of various sounds including classical music, pop, and instrumental sounds. This visualized musical collage piece represents Nam June Paik as a contemporary composer and video artist.