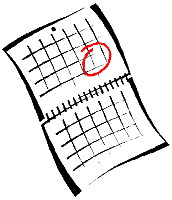 Nai-Ni Chen's Raindrops to be performed by the D'amby Project in The Thing About Art, See
Wednesday, August 24, 2016
6 – 7PM
Nai-Ni Chen's Raindrops
to be performed by the D'amby Project in
The Thing About Art, See
September 2-4, 2016
The CENTER for Performing Arts at Rhineback
Nai-Ni Chen's seminal work Raindrops will be performed as part of the 4th annual The Thing About Art, See, a showcase produced by the D'amby Project, on September 2 and 3, 2016 at 8pm and September 4, 2016 at 3pm at The CENTER for Performing Arts at Rhineback in the beautiful Hudson Valley. This annual showcase, featuring dancers from the D'amby Project, brings both local, regional and international choreographers together to create an eclectic & cohesive evening of professional dance. The D'amby Project is made up of artists and collaborators from around the world who gather to explore the gray matter that exists between genres within the arts. The common product of the project is dance material, reflective of principle roots in non-classical training. Company dancers are predominantly trained in Irish Dance, but also perform movement that adheres to a more contemporary aesthetic. The rigor of an Irish dancer can be found in the sharp articulation of our movements, with emphasis on accuracy and unison. By adding breath and life-bearing musicality, we create a new vocabulary, and a unique combination of quiet control and nuance.
This year the D'amby Project is thrilled to be working with Nai-Ni Chen, and exploring such a beautiful, strong, and nuanced style of movement. The show will feature styles such as classic jazz, contemporary, and traditional Irish dance to name a few. Tickets are on sale now for $22-$24, and can be purchased online at http://www.centerforperformingarts.org/dance/ or by calling the box office at (845) 876-3080.
ABOUT THE CENTER
The CENTER for Performing Arts at Rhinebeck opened its doors in July 1998. This followed four summers (1994-1997) of performances on the same site in a tent. Construction of the permanent building began in October 1997, with an exterior design resembling a barn to complement the surrounding rural landscape and pay tribute to the origins of summer stock.
The CENTER's first Executive Director, Kevin Mazuzan, was on board from May 1998 through March 1999. Lou Trapani was named Artistic and Managing Director on April 1, 1999 and continues to hold that position today.The CENTER operated primarily as a summer venue in 1998 but from April 1, 1999 year-round operations began with the building open seven days a week, up to 16 hours a day (The CENTER is closed to the public for New Year's, Easter, Thanksgiving, and Christmas). Since July 1, 1998, over 300,000 patrons have attended performances of about 2,000 different productions; approximately 16,000 artists (often returning for many different productions) have been involved in those productions; and about 2,600 students (ranging in age from four years old to 80 years old) have been trained in all aspects of the theater arts.
Tags
Organized by
Michelle Tabnick Communications
Contact
lilli@michelletabnickcommunications.com