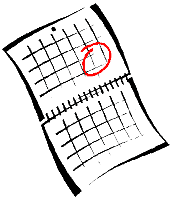 Musical Performance: The Rich Sounds of the Yemenite Musical Tradition with Abdulrahman Al Akhfash
Saturday, March 28, 2015
8 – 10:30PM
Musical styles in Yemen are especially fluid in rhythm with a wide variety of metrical patterns derived from poetic language. Although the musical culture of Yemen is a domain that is scarcely known and documented, it has deep historic roots and is extremely rich in genres, repertoires and configurations, and modalities of performance and instruments. Yemenite music in general, and regardless of all the differences between layers of tradition and local and regional styles, has a particular attraction and charm, virtues which have been praised since ancient times.
Traditional music life in Yemenite towns knows no concerts or concert halls, with the most significant individual style of art music in Yemen based closely on poetry, including both classical Arabic poetry as well as that of Yemeni poets over the past centuries up until today.
Abdulrahman Al Akhfash's performance style embodies the Yemeni tradition that most often consists of a solo singer with 'oud accompaniment, and percussions highlighting rhythms in subtly expressive ways. Renowned across Yemen as a musician and vocalist, Abdulrahman Al Akhfash promises to deliver a euphoric performance at Alwan with Yemen's rich sounds, traditions, and poetry.
BIO
Descendant of a family of musicians, Abdul Rahman al-Akhfash started singing at a very early age. His mix of traditional Yemeni music recordings and his own compositions made him popular across Yemen. His voice and melodies build a bridge between different cultures, keeping the Yemeni identity and its music roots at the same time. With almost ten records already edited, his popularity spreads all over Yemen, due to both his traditional Yemeni music recordings and his own compositions.
Tags
Organized by
Alwan for the Arts
Contact
sophie.couche@gmail.com