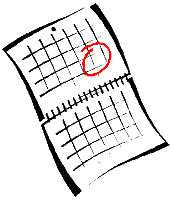 Musical Performance: Huda Asfour's Quartet Presents "Mosiac"
Saturday, September 27, 2014
8 – 11PM
Join Alwan for the Arts in an evening with the exceptionally talented group Huda Asfour's Quartet as they preset their new project entitled "Mosiac".
Huda Asfour Composition, Oud, Vocals
Asha SanteeDrums / Cajon
Derek B. Bond Electric Bass
Joseph Brotherton Trumpet
Huda Asfour
For Huda Asfour, a Palestinian who was born in the turmoil of Lebanese-Israeli war in 1982, music became her tool to present her experience as a young Palestinian. She started formal training in oriental music in Tunis at the age of 13, after which she moved to Palestine. In 1996 she joined the National Conservatory of Music in Gaza and moved only two years later to Ramallah where she studied under the supervision of Khaled Jubran. Huda also had the chance to train under the famous Kanoun player Said Rajab. Huda co-founded a number of initiatives such a Jehar band with Tamer Abu Ghazaleh, Ilna youth group and the DC Palestinian Film and Arts Festival (DCPFAF). She released her debut album "Mars (Back and Forth)" in 2011 and is now preparing for her second album entitled "Mosaic". Huda is also an Engineer working as a postdoctoral fellow in the field of Biomedical Engineering.
Asha Santee
Asha Santee, born in San Francisco, has been drumming since the tender age of 6, having picked up her first pair of sticks after watching her father play the drums in church. In middle school she maintained first chair & All-District Honors being the only girl in class and moved on to high school to be in the drum line. After pursuing a career in basketball, she quickly realized that her love was embedded in the creation and performance of music. Currently drumming for House Studios, funk and soul band The Coolots, and singing/playing keys in The Peace & Body Roll Duo BOOMscat, Asha has become one of Washington DC's most celebrated millennial musicians and breakout artists.
Derek B. Bond
Born in Brooklyn and raised in southern Virginia, Derek started playing bass in high school. Since then, he's played in blues, rock, reggae, jazz, fusion, and East African pop bands. He has shared the stage with Victor Wooton, Carter Beauford, Leroy Moore, Ziggy Marley, Tim Reynolds, Yellow Man, the Wu Tang Clan, Soul Coughing, Jamal Milner, Bio Ritmo, and Huda Asfour, among others. Rounding out his musical experience, Derek played tuba in the University of Notre Dame marching band and drums and keyboards in various rock bands.
Joseph Brotherton
Joseph Brotherton, from Tampa Bay, Florida, is an extremely diverse musician, playing many genres, ranging from classical to Latin to World music and Jazz. He has studied with Wynton Marsalis, Ingrid Jensen, Ron Blake and many more. After serving as trumpet player in the Marine Corps Band Quantico, Joe moved to Washington and has rapidly become a highly respected trumpet player and instructor in the area. His recent live recordings, performances and tours have been with the late DC master percussionist Ricky Loza, Rasta Rock Opera, ChristosDC, La Leyenda, Warner Bros. recording artist Greg Karukas, Thad Wilson Jazz Orchestra and the Mustangs. He also leads a variety of his own groups including Joe Brotherton and the TelescopiX, Blue Styles Brass Band and the Joe Brotherton Trio.
Tags
Organized by
Alwan for the Arts
Contact
alwanmarketingteam@gmail.com