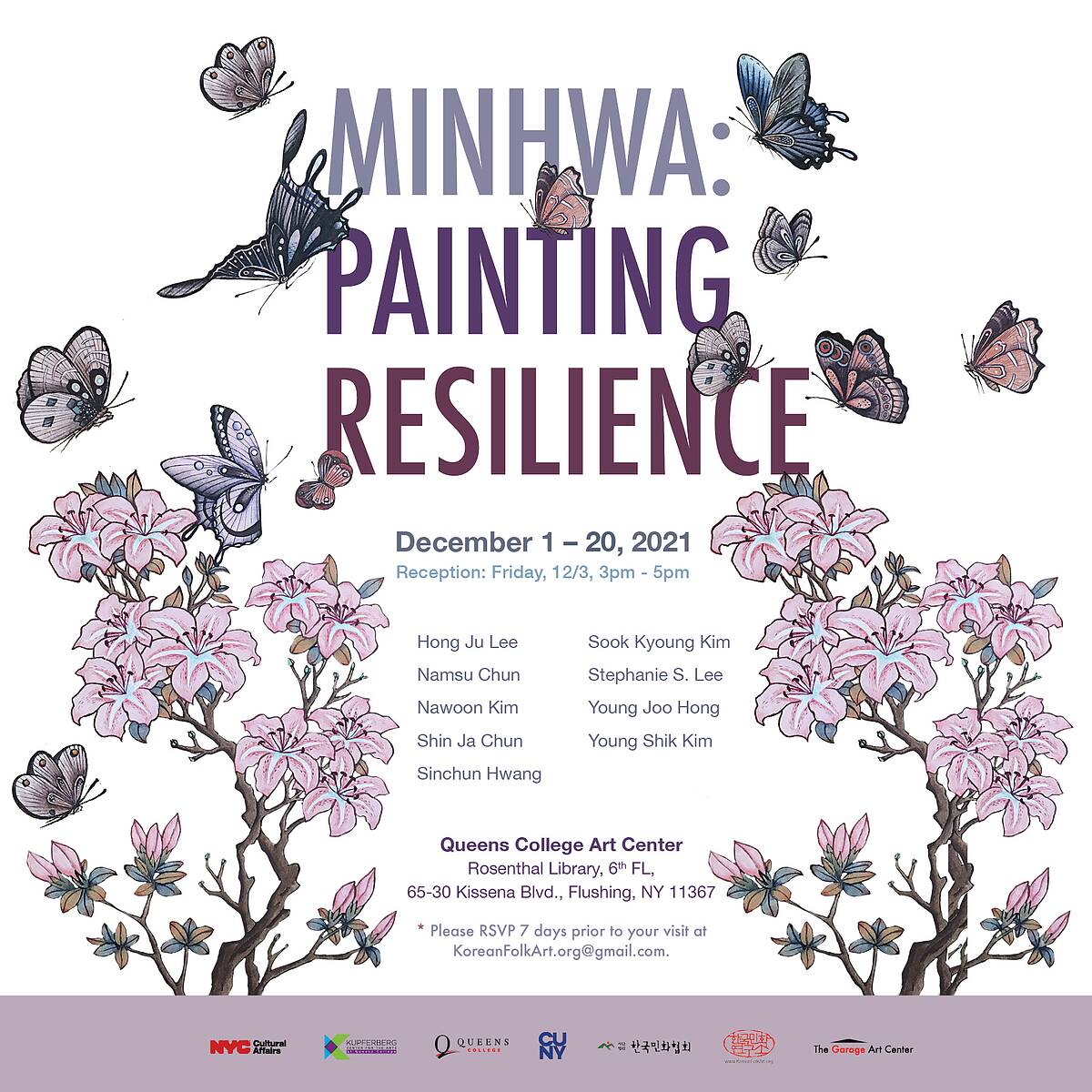 Exhibition
Minhwa: Painting Resilience
December 1 – December 20, 2021
10 – 5PM
Minhwa: Painting Resilience exhibition presents traditional Korean Folk paintings from
the Joseon Dynasty, regenerated by nine members of Korea Minhwa Association, Ltd. from both South Korea and the U.S. More than 30 paintings covering various genres of Minhwa will be on view.
Known for bright color and free-spirited expression reflecting direct human desire and wishes, Korean Folk Art painting (Minhwa) permeated the everyday lives of Korean people. The word Minhwa means 'Paintings of the People' since it was painted and enjoyed widely among common people.
Minhwa became popular in the late 18th to the 20th century, the time when Korea went through a colonization period and wars. Despite the hard times, the people of Korea shared paintings that carry good wishes, humor, and positive energy. These colorful and energetic paintings reflect how the people of Korea overcame a harsh condition of life with a positive attitude.
Curated by Stephanie S. Lee, this exhibition illuminates the spirit of resilience Minhwa embraces. Bright paintings full of positive energy and good wishes will comfort and bring a sense of hope to the audience. With the support of the Kupferberg Center for Arts and the Korean Folk Art Inc, this exhibition will reach and engage audiences and help them understand diverse culture and promote global cultural awareness.
Participating Artists include:
Hong Ju Lee, Namsu Chun, Nawoon Kim, Shin Ja Chun, Sinchun Hwang, Sook Kyoung Kim, Stephanie S. Lee, Young Joo Hong, Young Shik Kim